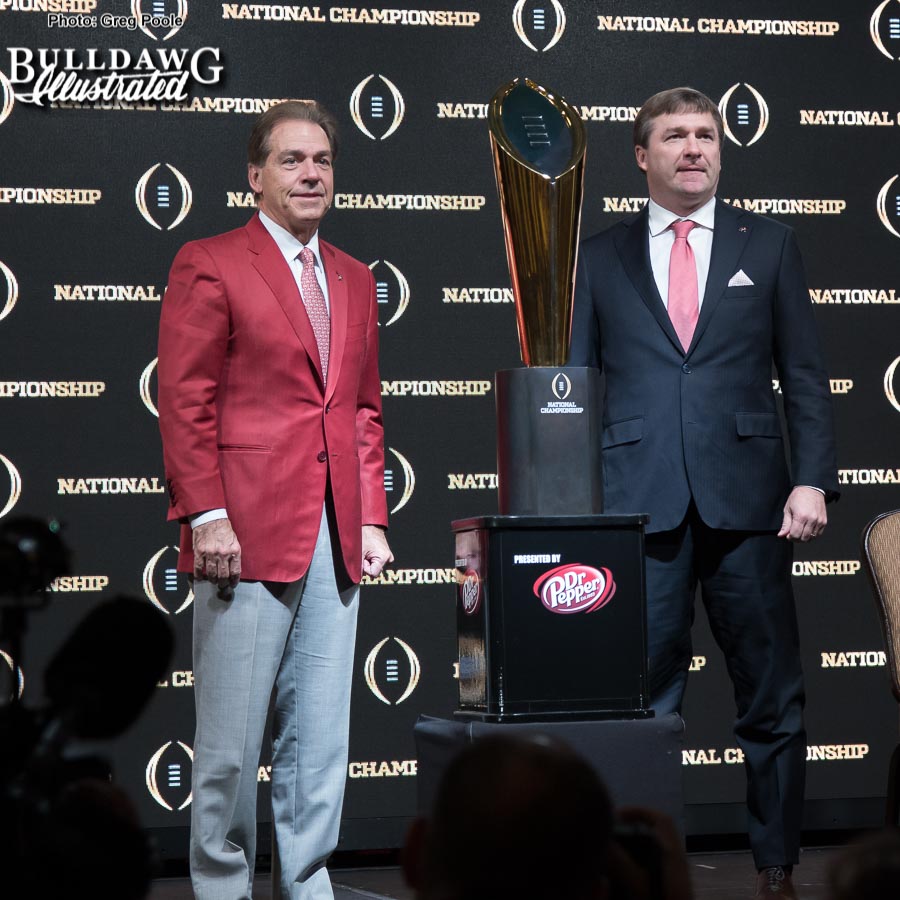 When Georgia travels to Alabama this season, it will be Kirby Smart's first time back coaching in Bryant-Denny Stadium since he left the program back in 2016.
Unfortunately, there will be a reduced number of fans in the stands if any at all. So, that might lead some to believe that the Crimson Tide will have less of a home-field advantage due to the current COVID-19 restrictions. But Smart isn't really buying into that hysteria at all.
"I know this, they still have a stereo system," Smart said in an interview on 680 The Fan's High School Roundtable show on Thursday night. "They will find a way to crank noise in there I'm sure everybody in the SEC, you will probably still have to have ear muffs, because of the sound system, so you will find a way to make it an advantage."
The fifth-year head coach is more than likely right and it will be interesting to see how Alabama will adhere to the league's policies. Will teams be able to pump in crowd noise or will it be just be the regular music that is played in-between downs?
Recently, Major League Baseball has pumped in crowd noise to empty stadiums and it has worked nicely. But baseball isn't a sport that is so heavily affected by noise, whether it's artificial or real.
That question won't be answered for a few weeks from now as we are still waiting on the SEC to officially release its schedules. Georgia already knows they are playing their original eight conference opponents, but last week they added two SEC West opponents in Arkansas (away) and Mississippi State (home) to total ten games.
UGA was set to play Alabama on Sept. 19, but the start of the season was pushed back to Sept. 26 by the SEC. Georgia's athletic director Greg McGarity told reporters last week that the schedule might be shuffled around when the official master plan is released. There still is a chance that the Bulldogs could face the Crimson Tide right away, but as for right now, everyone can just make predictions.
Regardless, Smart expects a lot from his team, even if they don't open up at Alabama.
"As coaches, you go through kind of a speech every year we read some notes that you do once a year," Smart said. "You talk about loyalty on staff, doing things the right way. But our expectation is always the same. To get the most out of this team that we possibly can. And I really don't know what it is. I don't know those possibilities.
"We got some unknowns at some positions and got some talented competitions that I'm excited about. We have been able to have some little mini-camp time. We are going to have some hellified competitions at some positions and we got some good talented young players that are going to help our roster."