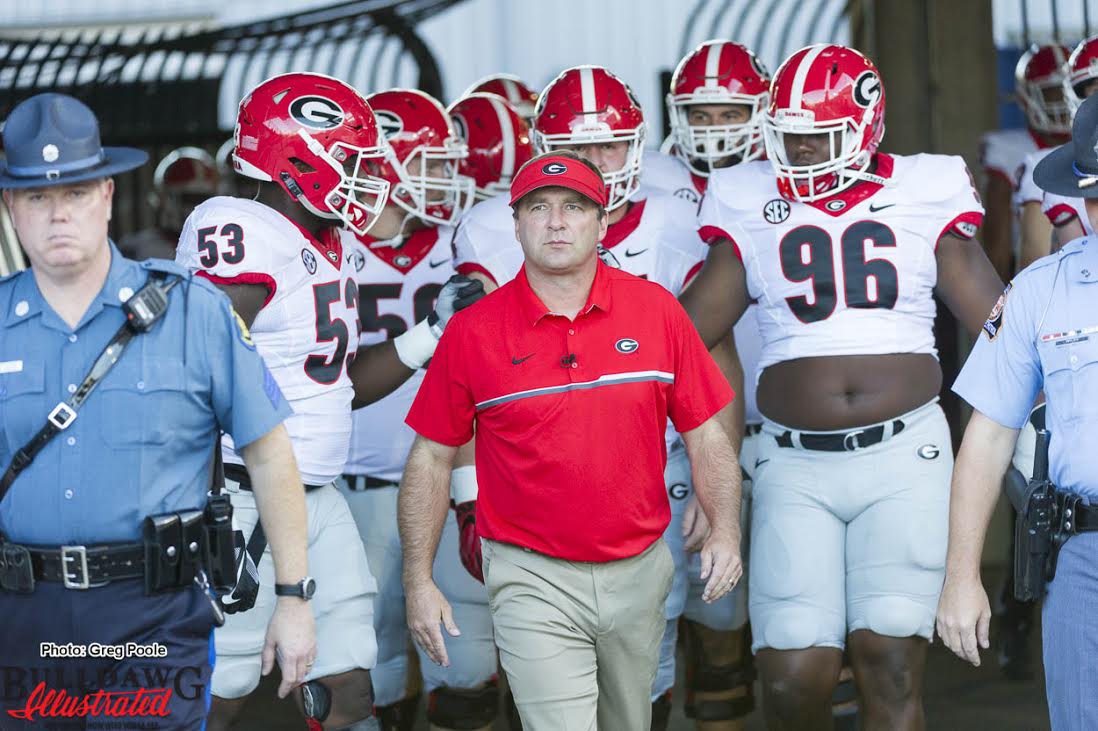 Since Georgia's 45-14 pummeling by Ole Miss on the road in Oxford a couple of weeks ago and then this week after the Dawgs lost a heartbreaker to Tennessee between the hedges on what is now being coined the 'Dobb-Nail-Boot' play, I've heard some in the media and a number of fans state that Kirby Smart is struggling with being the head coach.
Kirby Struggling?
What the … I mean not just 'NO' but 'HECK NO!'
One particular journalist even went as far as saying:
"Word is first-year Georgia head coach Kirby Smart is struggling with his overall management style of the football program and its effect on the operational aspect of the team. The Bulldogs are 3-2, and though this is a rebuilding project where the Nick Saban disciple has an inexperienced true freshman QB, an underwhelming O-line and only one starter back in his front seven, this is an issue worth keeping eye on." (Bruce Feldman, FoxSports.com)
Really? Source or sources? Because other than some knee-jerk reactions I've seen on social media during or after the games, I haven't heard this from anyone at Butts-Mehre or from the team. For that matter, anyone close to the team.
While it is expected that there are to be some definite differences between being an assistant coach and a head coach at a major FBS program, it's not like Kirby Smart doesn't know what he is doing. We are talking about a guy that spent the last 8 years working for Nick Saban at a championship level both as a defensive coordinator and a recruiter. Just because he took off the crimson and white and exchanged it for the red and black doesn't mean he's forgotten how to coach or recruit.
It doesn't stop there. Others are pointing to the fact that the former head coach of the Bulldogs, Mark Richt, is 4-0 at his new gig down in Miami, FL with the Hurricanes while his replacement Kirby Smart is 3-2. This is the kind of thing that makes me go: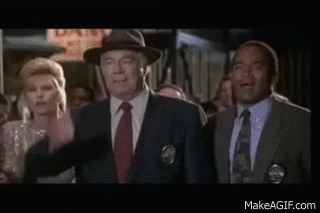 While I know there are going to be comparisons of Kirby Smart to Mark Richt, how about comparing Mark Richt's first year at the Univesity of Georgia in 2001, which was his first year as a college head coach, to Coach Smart's? Incidentally, if you are curious, Mark Richt went 4-1 during his first five games that year and finished the season going 5-3 in the conference, 8-4 overall with a Music City Bowl loss to Boston College. But I don't remember reading any articles in 2001 from my fellow brothers and sisters of the journalistic cloth questioning Mark Richt's ability to be a head coach.
Even then, how about waiting till the season plays out, or better yet, let's give Kirby Smart time to implement his philosophy, to build this University of Georgia football program into a championship one. Is 2 to 3 years too much to ask for?
Smart's mentor, Nick Saban, went 7-6 his first season as Alabama's head coach back in 2007, which included a loss to the University of Louisiana-Monroe at Bryant–Denny Stadium. And Saban had 10 years of collegiate head coaching experience under his belt. I think we can all say that Nick has done all right since that first year in Tuscaloosa.
But hey, what do I know?