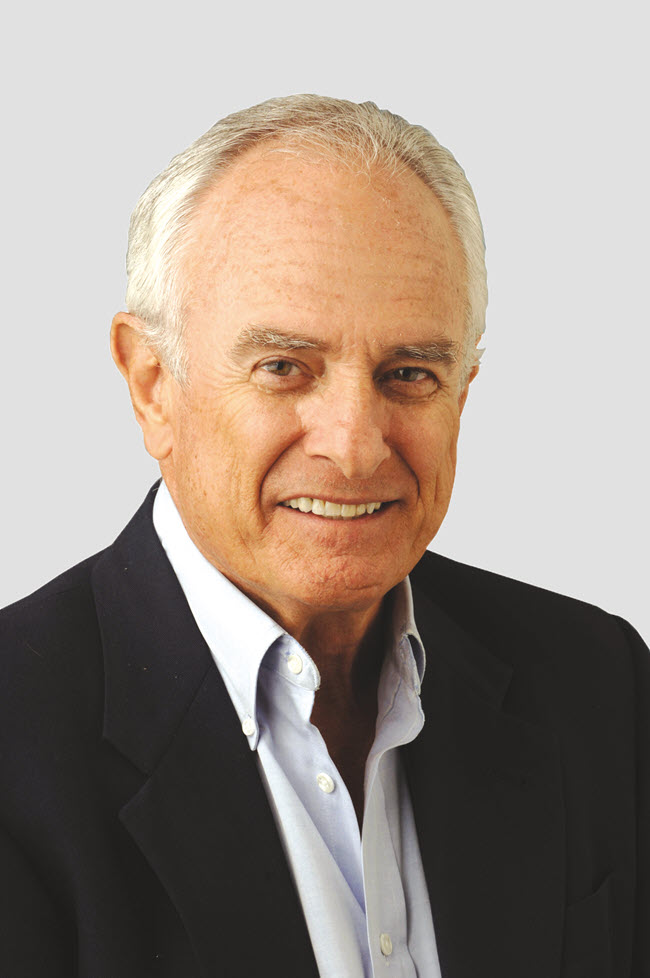 Midway of the fourth quarter in that glorious encounter in Indianapolis that confirmed the University of Georgia Bulldogs are, without question, the greatest football team in the land, Davey Pollack nervously said: "Please tell me we are going to win this thing."
My response was, "You tell me, you are the expert." He noted that he had never been involved in a national championship and remarked, "If we win, you get to enjoy that experience twice—how lucky you are." That pride in alma mater made one of Georgia's greatest players savor the moment to the fullest. He was like a kid enjoying his greatest Christmas."
This little interlude caused me to reflect as the clock was winding down, just how much Kirby's first (and I truly believe there will be more) title means to so many. The entire state, including all those who matriculated at Auburn, are enjoying this high moment.
For years I have traveled the four corners of the "Empire State of the South," not just the main thoroughfares, but the back roads where you find Georgia's "G" as prominent as pine trees. Mailboxes with logos and banners, professing allegiance to UGA—hanging from barns, front porches and storefronts. There are countless bumper stickers and car tags that reflect a connection with UGA.
A state university has tentacles that stretch into every town and county. If you didn't matriculate in Athens, chances are that your school teacher or your lawyer, or your banker, or your doctor, or your dentist, or your accountant, or your business leaders, or your county agent, or your editor, or your minister did. Georgia is a Red and Black state.
What makes the story so refreshing is that two small town boys are now celebrated icons taking bows—the quarterback from Blackshear, named for a general, David Blackshear, and the coach from Bainbridge, named for a man who once commanded Old Ironsides, William Bainbridge. Stetson Bennett and Kirby Smart are household names, especially in their home state.
That is the enduring beauty of sport. Barefoot country boys can survive the slings and arrows of an impatient and carping constituency to a presence on ABC's Good Morning America and ESPN's prime time programs.
If you experienced the mountain top moment of 1980, you remember how it was, an unending toast to the champions of the collegiate football world. Books were written, Coca-Cola produced celebratory bottles which were never opened and consumed but proudly displayed for the ages. Merchandize, with that iconic "G," videos, posters and No. 34 jerseys went viral.
That team and this team had much in common in that both exemplified the meaning of the word team. Team doesn't mean the eleven most talented players but the best group of selfless individuals who subordinate personal goals to that of the entire roster, bent on taking home the championship trophy.
Even today when that '80 team gathers for reunions, student managers, student trainers, cheerleaders, and staff members from the grounds keepers to the dining hall supervisor are included. Not sure what it will be like with this current team in 10 years or 25 years, but I suspect the same attitude and modus operandi will prevail.
The story lines have not all been revealed, but that will come with the passing of time. Remember the age old saw that the players are the difference makers when it comes to championships. You can't win without the "hosses," a view professed with the greatest of impact and clarity by the two head coaches in Indianapolis — Nick Saban and Kirby Smart.
There is no disclaimer or dissenting view here, but I think it's crystal clear to those who have any up close and personal connection with the Georgia program. Those talented "hosses" must have cogent and inspiring leadership. The Bulldogs could not have a greater generalissimo than Kirby Smart.
You begin with his surname. He is a smart dude. He is indefatigable. He may be the hardest working coach to ever wear the Red & Black, in my opinion. He is not driven by ego. He is a positive thinker, and he has so many enduring qualities that make him especial.
His sideline energy reflects who he is. He is into the game with leaps and bounds but never losing his composure or control. He has a grasp of the moment, but incorporated in his thinking is factoring in what might be of essence for the next play, the next series, the next quarter. Like the consummate chess player.
He has a remarkable ability to say the right thing. He keeps strident opinion under cover, he doesn't get even in print. He will never lose a game with his mouth.
Yet he is honest and insightful.
Underneath it all, he is a hard-edged competitor who has a burning desire to win championships. All Georgia alumni, fans and gridiron brethren are proud of him. We love him more than normal because he is ours, UGA class of '99. And now the class of college football