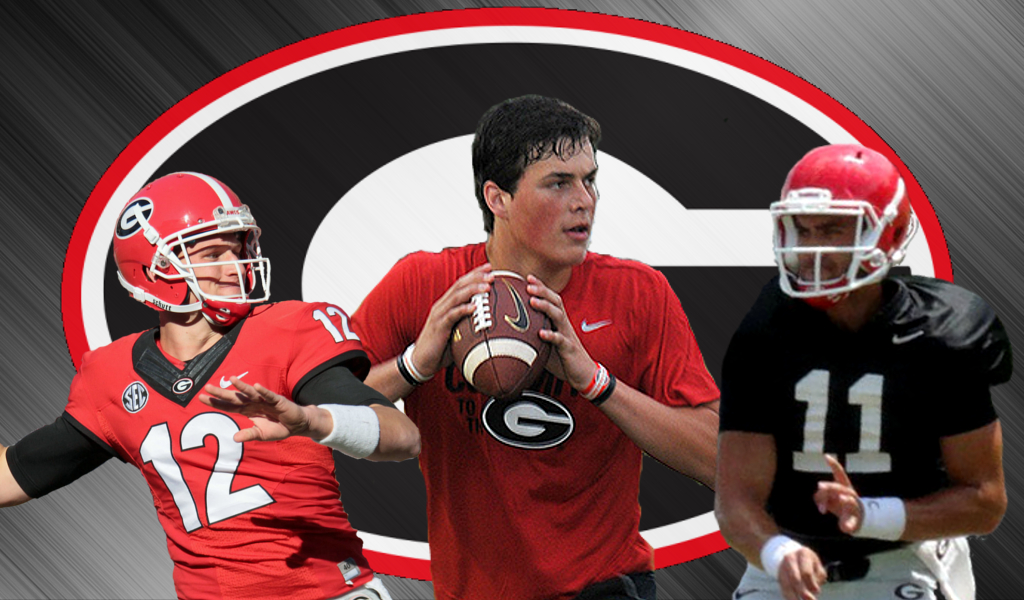 POOF! You are now head football coach at the University of Georgia. Your biggest decision before your first game is to solve your quarterback quandary.


Football coaches, like all of us, make decisions based on their self-interest. It is in Kirby Smart's self-interest to win as many football games as possible, however, winning SEC rival games is even more important – just ask Mark Richt. When Coach Smart says he will start the quarterback that gives his team the best chance to win, he is expressing an entirely logical desire to serve his own self-interest with his decision. But how will he determine the guy who will provide that "best chance"?


The optimum solution for Smart is for one of the three contenders to establish a gap between himself and his rivals. However, we have been told since spring practice that the competition is close. If Brice Ramsey is graded 5 percent better than Greyson Lambert, and 7 percent better than Jacob Eason, does Ramsey present the best option for winning game one? How does one factor Lambert's SEC game experience? When practice performance differences ae narrow, does a coach think past the first game?


Most fans and pundits believe that Jacob Eason will be Georgia's starting quarterback before the 2016 season ends. If Georgia's offensive coaches also think Eason will take over as the starter during the season, it must be because they see more potential for wins. When non-quantifiable line items (like potential) enter the decision-making process, things get messy. In other words, is it better in terms of conference wins to have a freshman quarterback with three games experience on September 24 against Ole Miss, or that same player with, perhaps, a few series under his belt? This is the type of decision that comes with the multi-million dollar salary – get it wrong and you are a coordinator again.


Maybe one of the three quarterbacks will solve Kirby's quarterback quandary for him before September 3rd.