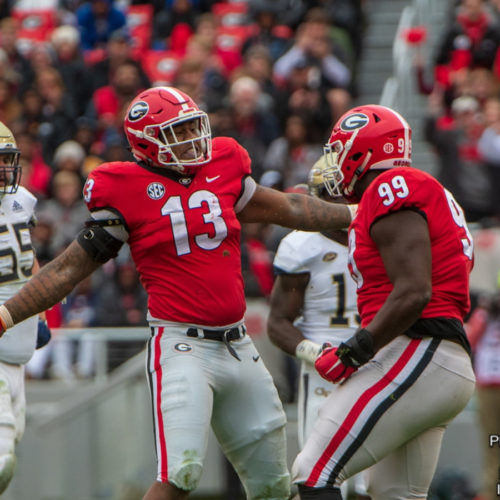 Jonathan Ledbetter complemented the inside linebacker's coach Glenn Schumann for his knowledge of the game. The senior defensive lineman talked about how Schumann's knowledge is what makes him as good as he is.
 "I  think the first time I  met coach Schu was at Alabama; I was getting recruited by them. He was a definitely a way younger guy just on the staff. But you can tell his knowledge for the game, and just his want to be involved in everything and to know everything. Not just what he is supposed to know," Ledbetter said. "He has a thirst for knowledge, and he wants to teach everyone the same way. I  have not met many people that are as dedicated as him to this game and to this team and to have him is a great asset. He is our go-to guy for everything, you can ask him any question about anything offense or defense, and I  guarantee he will give you the right answer."
Georgia is looking for its next defensive coordinator with Mel Tucker leaving for the Colorado head coaching job. He is one of the names that the media say could be next in line.