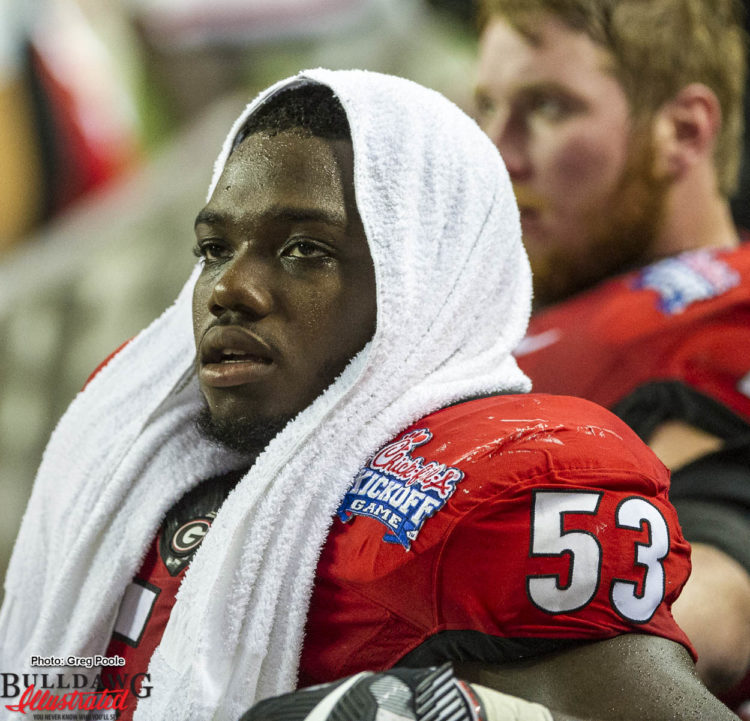 Lamont Gaillard started his first game as an offensive lineman for the Bulldogs this past weekend and mentioned that he had fun out there.



Gaillard originally came to the University of Georgia as a defensive lineman but was never able to crack the starting rotation at this position. However, it seems that Gaillard has found a home on the offensive line and he is finding great success at his new home. Gaillard had this to say concerning his first start on the offensive line:

It was fun. I had my guys helping me and getting me right for the game, keeping me focused. It was fun.


Gaillard also commented on his transition from as almost a reserve member of the defensive line the past two seasons to now being a starter on the offensive line.This is what Gaillard had to say concerning his journey:

It's been a long road, but I just stuck with it, stuck with the coaches plan.


Gaillard went on to mention that it was a great first start for him because he was able to play his home state school and play against a lot of guys he knew growing up. Gaillard's progress has been outstanding as he shot up the depth chart this offseason. He will be an interesting player to watch to see if he continues to have great success in his new role.


https://soundcloud.com/user-197203470/lamont-gaillard-interview-september-7-2016