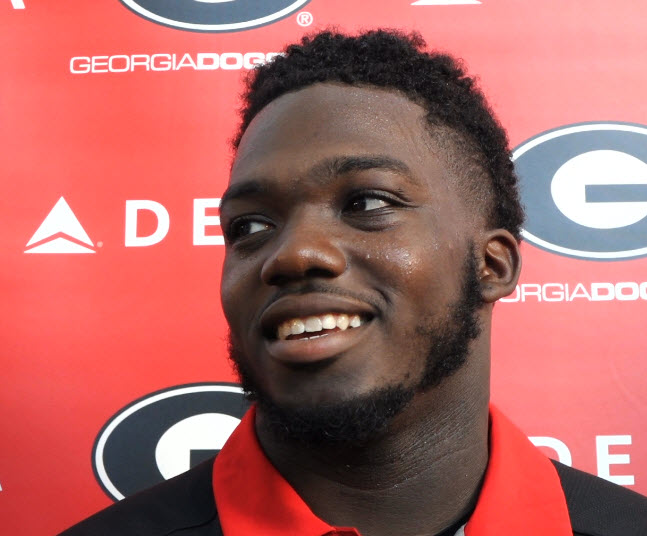 Lamont Gaillard appeared yesterday to answer questions for the first time as a first unit player for the Georgia Bulldogs. The 300-pound redshirt sophomore guard who transferred from defense last year has become comfortable at his new position. Gaillard is also taking reps as a center, but told me that he prefers the guard spot.


Gaillard praised Coach Pittman saying:


You really feel sorry do bad because he's that type of person. You would rather do what you have to do than let him down.