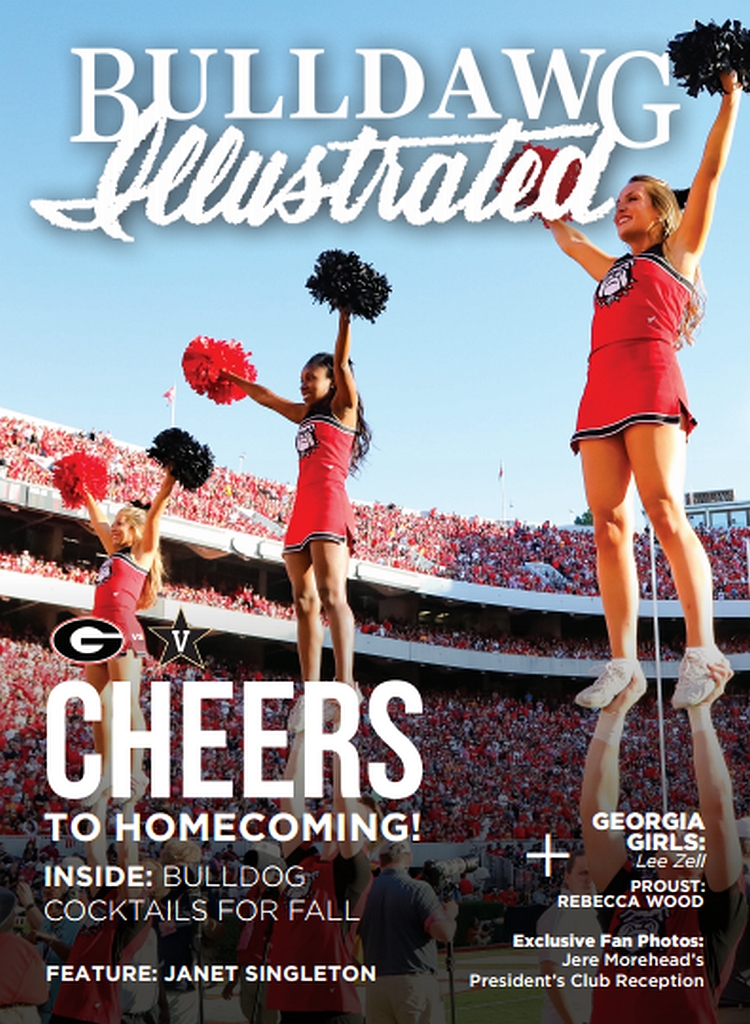 Bulldawg Illustrated's Vance Leavy said in his Letter from the Editor "WOW, what a long, strange trip it has been for not only the Bulldog Nation, but the entire southeast." He is referring to, of course, this past week as the Southeastern Seaboard from Florida to Georgia, South Carolina to North Carolina and into Virginia that was held hostage by Hurricane Matthew.

The named Atlantic storm impacted not only lifes and property but also sporting events, including the Georgia vs South Carolina game, which was rescheduled from Saturday to Sunday. Next up, the Bulldogs host Vanderbilt for a much needed homecoming.

ENJOY ISSUE #8: CHEERS TO HOMECOMING!
---
---
MISS OUT ON A PREVIOUS ISSUE?