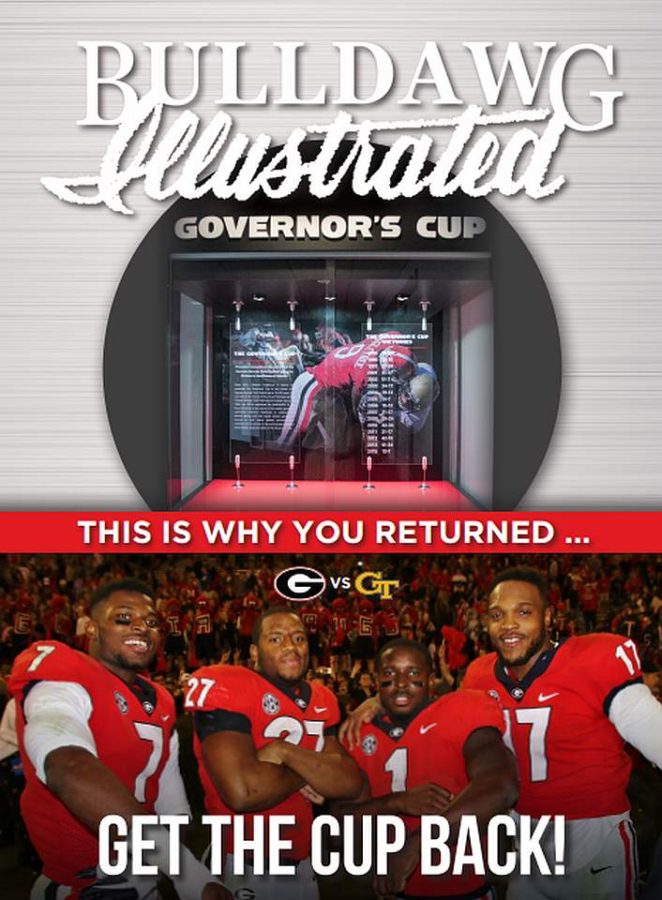 Bulldawg Illustrated is proud to bring you issue No. 14 for 2017 for Clean Old-Fashioned Hate, Georgia vs. GT, GET THE CUP BACK!.


Inside you will find 40 full-color pages filled to the brim with articles previewing the Bulldogs versus the Yellow Jackets from Jeff Dantzler and Murray Poole along with social features which include Cheri's Georgia Girls interview with UGA Alumna Laura Deems starting on page 28 as well as Catherine Slade's After the Arch interview with UGA Alumna, Brooke Anderson on page 38. Hamilton Culpepper is back with another What's the Word?, spotlighting UGA Alumnus and former Georgia football player Bobby Poss on page 16. Plus, we have those incredible fan photos that everyone loves. All this and much, much more!



---
---
MISS OUT ON A PREVIOUS ISSUE?
2017 BULLDAWG ILLUSTRATED PRINT EDITIONS
2016 BULLDAWG ILLUSTRATED PRINT EDITIONS
2015 BULLDAWG ILLUSTRATED PRINT EDITIONS