[su_spacer size="20″]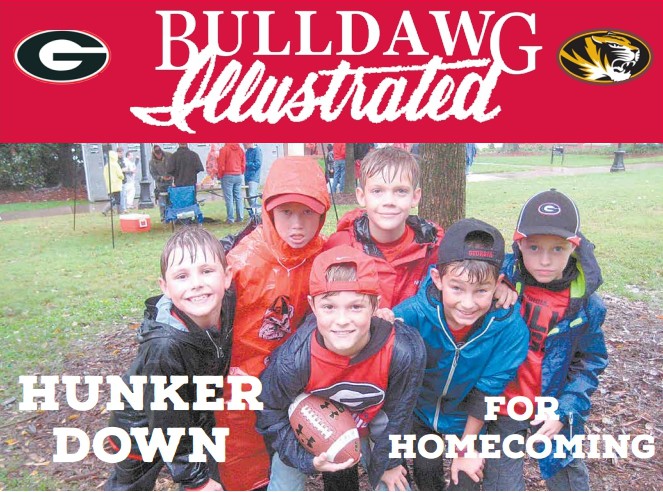 [su_spacer size="40″] Tired, hurting and darn right angry can sum up the feelings of most Georgia fans at the moment. If back-to-back losses to Alabama and Tennessee weren't enough, the Bulldawg fans also saw in horror as beloved tailback Nick Chubb went down with a season ending knee injury on his first run in Neyland Stadium.
[su_spacer size="20″] And it doesn't get any easier looking at the rest of October's schedule as the Dawgs will host Missouri and then after a much needed respite during bye week, they will travel to Jacksonville to tangle with the Gators who sit atop the SEC East standings currently. But right now, this week, Georgia has to find away to shake off the cloud that is hanging over them and grab a hold of some hope with a win versus Missouri. We break down the coaches and teams as well as give you all those awesome fan and action photos along with video interviews of players in
Bulldawg Illustrated's
latest print issue:
Hunker Down for Homecoming
. Time to grab a tiger by the tail and send it back to Columbia with a loss.
[su_spacer size="20″]
[su_spacer size="40″]
[su_spacer size="80″]