[su_spacer size="20″]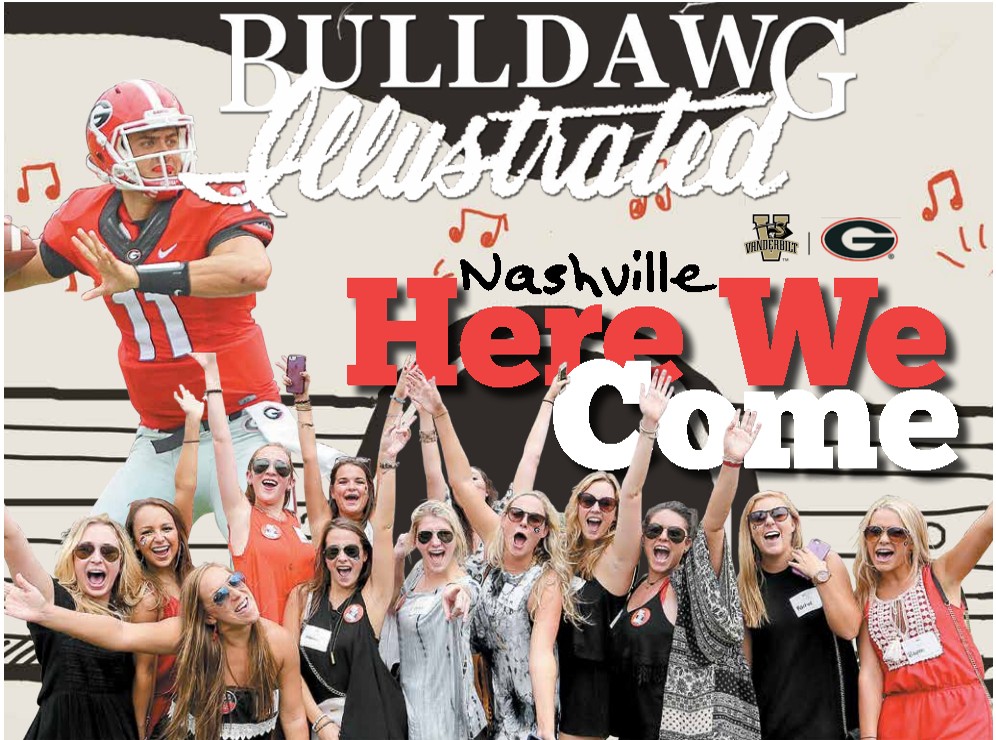 [su_spacer size="20″] The Georgia Bulldawgs, fresh off a pummeling of Louisiana Monroe 51-14 at home between the hedges, head north to take on the Vanderbilt Commodores for their first road game of the 2015 college football season. Get the skinny in
Bulldawg Illustrated's
latest print issue: Nashville Here We Come.
[su_spacer size="20″]
Whether you're a long time reader of
Bulldawg Illustrated
or new to our Bullawg family, we want to let you know of some exciting new changes to our digital issue for the 2015 season. We will be using
3DIssue
this season, and it has enabled us to include interactive multi-media in our digital issues.
[su_spacer size="40″] Anytime you see a
"Click to Watch"
video button, just click on it to watch the video. When you are done watching, just click to the side of the screen to exit out of the video pop-up window.
[su_spacer size="40″] In addition, all web links are interactive and if you want more information from one of the ads, just move your mouse or pointer over an ad to reveal the company's link to their website, click and go.
[su_spacer size="40″] We hope you enjoy these new interactive features. As always, we welcome your feedback, and remember, you'll never know who you'll see in
Bulldawg Illustrated
.
[su_spacer size="40″]
Bulldawg Illustrated
[su_spacer size="80″]