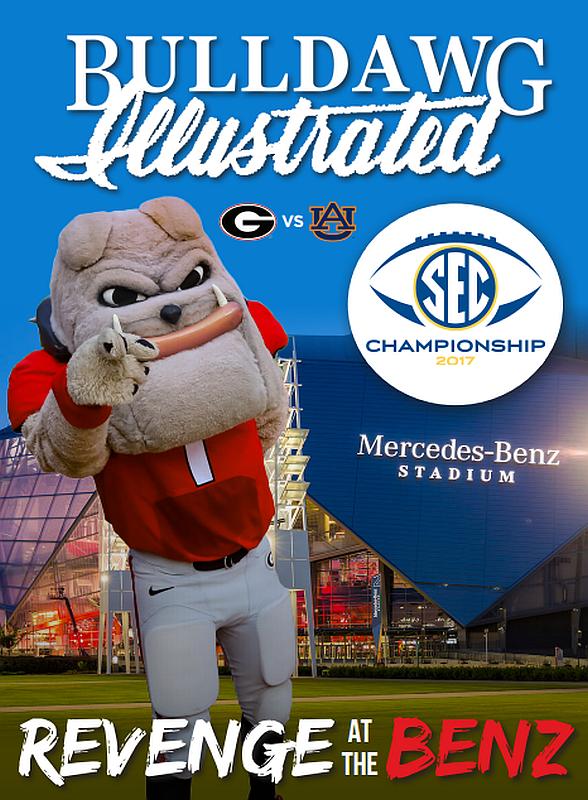 Bulldawg Illustrated is proud to bring you issue No. 15 for 2017 for the SEC Championship game and a rematch between Georgia and Auburn, REVENGE AT THE BENZ.


Inside you will find 48 full-color pages chock full of goodies that include articles previewing the SEC Championship game from Jeff Dantzler and Murray Poole along with social features which include Cheri's Georgia Girls interview with UGA Alumna Gee Gee Collins starting on page 28 as well as the PROUST interview with UGA Alumna April Crow on page 38. Don't miss Hamilton Culpepper's 2017 Hammys starting on page 44 . Plus, we have those incredible fan photos that everyone loves. All this and much, much more!


---
---
MISS OUT ON A PREVIOUS ISSUE?
2017 BULLDAWG ILLUSTRATED PRINT EDITIONS
2016 BULLDAWG ILLUSTRATED PRINT EDITIONS
2015 BULLDAWG ILLUSTRATED PRINT EDITIONS