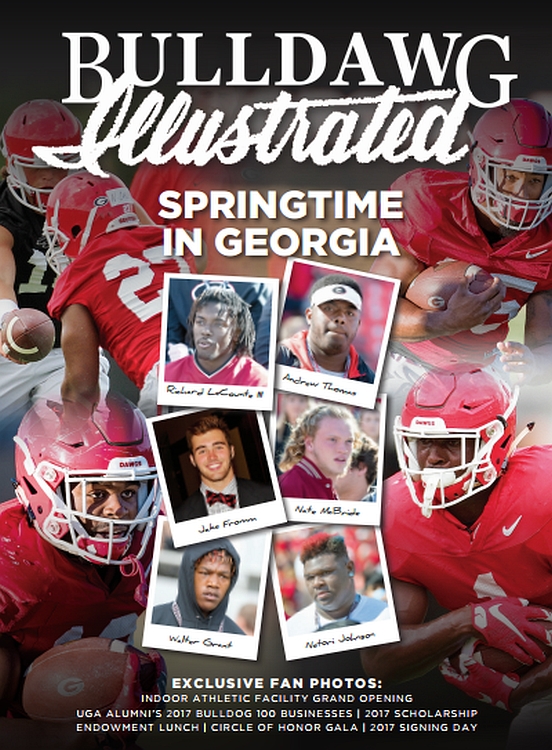 Bulldawg Illustrated is proud to bring you issue No. 1 for 2017, and it is a special one as we celebrate all the positive progress of University of Georgia football including a top three ranked 2017 recruiting class, the opening of the new Indoor Athletic Facility and year number two under Head Coach Kirby Smart as we anticipate the upcoming college football season. Spring practice for the Bulldogs will start on Tuesday, March 21st; so, get ready. It's Springtime in Georgia!



---
Bulldawg Illustrated is a fan based publication celebrating Georgia football in its unrivaled lifestyle with unique in-depth analysis, recruiting, and much more as well as photos of fans and players on game days and UGA events. You just never know who'll you see in Bulldawg Illustrated.
---
MISS OUT ON A PREVIOUS ISSUE?
2016 BULLDAWG ILLUSTRATED PRINT EDITIONS
2015 BULLDAWG ILLUSTRATED PRINT EDITIONS