[su_spacer size="20″]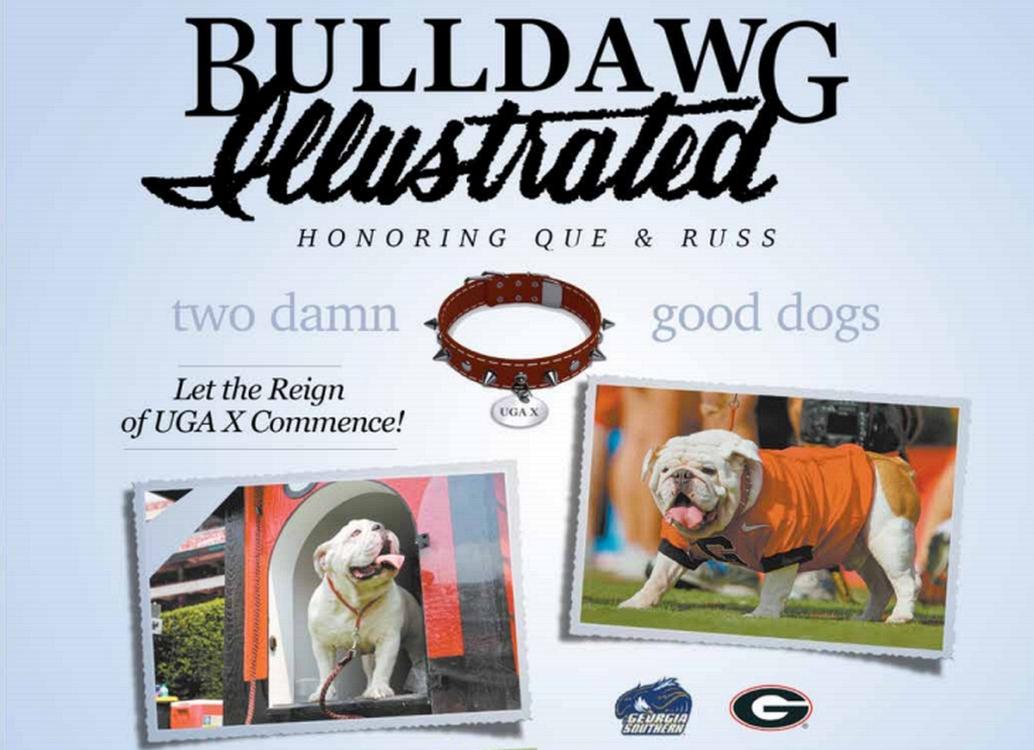 [su_spacer size="40″] Georgia returns from the plains victorious having defeated Auburn 20-13 and now sit at 7-3 on the season with two games remaining. Up next are the Georgia Southern Eagles as they come calling between the hedges this Saturday for a night time game.
[su_spacer size="20″] We break down the coaches and teams as well as give you all those awesome fan and action photos along with video interviews of players in
Bulldawg Illustrated's
latest print issue:
Two Damn Good Dogs
honoring Que, soon to be crowned Uga X, and Russ, who has served as Uga IX.
[su_spacer size="20″]
[su_spacer size="40″]
[su_spacer size="80″]