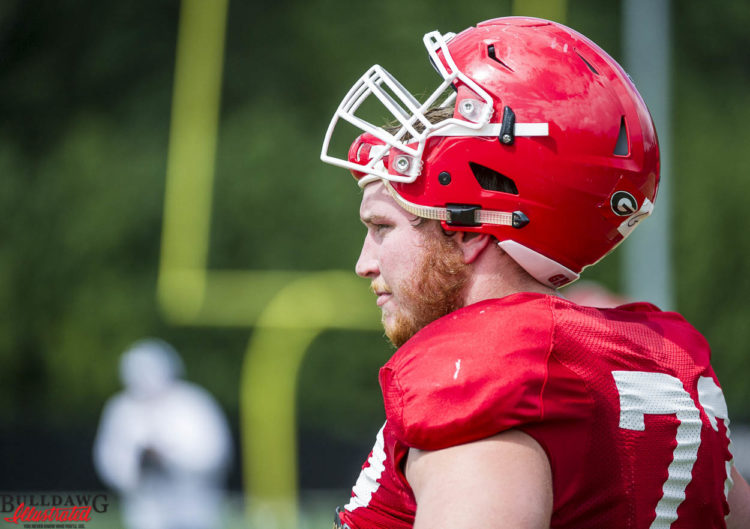 Kirby Smart has constantly stressed that the main goal of fall practice is to find leaders on his new team. Smart is beginning to see some players stand out but stayed away from naming anyone specific as a being a team leader. If the Bulldogs can obtain a strong leadership group, then they should be able to have a very successful season under their new head coach.



Kirby Smart made it known in the pre-practice press conference of his first official fall practice that he is actively looking for players to step up and be leaders on the team but has yet to release any specific names thus far. I believe Kirby is using his lack of naming leaders as almost a challenge for players to step up and become leaders.


Kirby Smart mentions that some offensive linemen are beginning to challenge guys out there, and he has encouraged the offensive lineman to challenge each other. Kirby is looking for his players to shed the ME attitude and wants guys to begin to have an effect on their teammates so that they start to push each other to be better players.


One way that Kirby and the staff are trying to bring out the best of their players in this aspect is by showing these guys how some NFL players have an effect on their teammates and challenge each other. Kirby is trying to show these players that the type of players that become great leaders are the guys who put their fellow teammates to the test, which in turn strengthens the core of the team. As leaders develop more on more on the Bulldogs roster, their success will grow more and more and at a quicker pace as well.