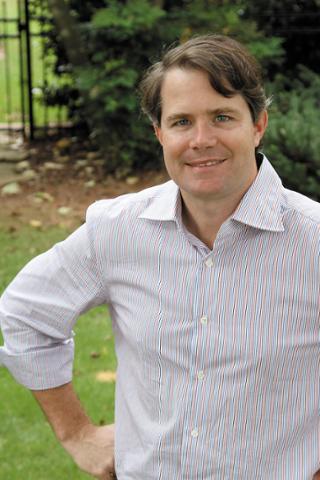 My oh my, what a thrill it was this past Saturday in Sanford Stadium as our boys in red and black dashed any national hopes of the Auburn Tigers. And with the passing of Georgia great, Bill Stanfill, earlier in the week, it was only fitting that the game was a classic defensive battle … Dawgs 13 Auburn 7.
Last week I went on record saying that I thought the team had finally come together in rallying to beat Kentucky in Lexington. Leading into the Auburn game, I had countless people asking me if I thought Georgia had a chance. With confidence, I told them that I knew our team was going to play well. And that they did … smothering the high octane Auburn offense to zero first downs in the second half.
To stymie a team like that in the modern age of college football is simply amazing. Without question, to pull that off it takes a total team effort. When you look back at the career of Bill Stanfill, it's obvious that he knew all about what it took to be the ultimate team player. His play at both Georgia and for the Miami Dolphins in the NFL was before my time, but I certainly learned of his legendary prowess on the gridiron from my father.
You can't mention Bill Stanfill without the 1966 Georgia-Florida game where he and his fellow defenders mauled Steve Spurrier and kept the soon to be Heisman Trophy winner and his teammates from winning the SEC Championship. It was the stuff of legends that should always be taught to anyone who considers themselves a Georgia Bulldogs' fan.
Over the last decade, I've had the pleasure of becoming friends with Stanfill's sons Stan and Jake. To say the two of them absolutely adored their father is an understatement. When talking about his years with the Bulldogs and Dolphins, the amount of pride they have in telling those stories is something I love. Like their father, both Stan and Jake are large dudes exuding a tremendous about of toughness. Nonetheless, I know they have had their fair share of tears over the last week with their brother Scott and family in Albany.
However, at Monday's funeral for Mr. Stanfill, I know there will be a ton of celebrating going on for the life of a great man and football player. I hope you will enjoy our tribute to him beginning on page 38. It's never easy saying goodbye to some of our favorite Bulldog icons, but the memories they created are something that will live on forever. Rest in Peace … Bill Stanfill.
Also, in this issue (page 30) we pay tribute to the University of Georgia Redcoat Marching Band. Many folks probably take for granted the hard work of these dedicated musicians. However, my house in Five Points is close to their practice facility and at the beginning of each August, like our football team, I can hear them putting in the necessary practice to excel on gameday. There's nothing like seeing the Redcoats in Sanford Stadium, but personally I love them best at road games. There are only a few thousand of us fans in those hostile stadiums, so it's always reassuring to have our band belting out all the classics we have come to enjoy. All of us here at Bulldawg Illustrated certainly give a big salute to our band.
Finally, it's now time to focus our attention to the 10th game of the 2016 season. While I'm thrilled with the progression of our football team, now I'm ready to see if they can build on the huge win over Auburn. That should be the goal, don't get complacent. And that certainly goes for our fans. Jump in your car and head to Athens to support our team. But before you do that, I also encourage you to head to the Golden Isles earlier in the week for the RSM Classic. Most of our former Dawgs will be teeing it up, including defending champion, Kevin Kisner.
See you on the links and then in Sanford … Go Dawgs!!!