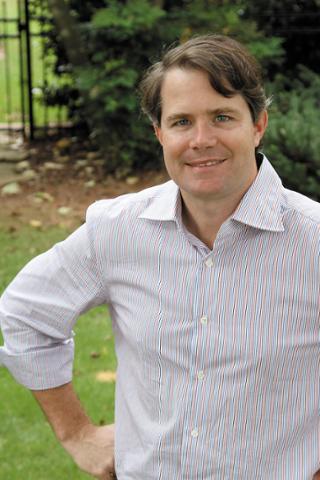 WOW, what a long, strange trip it has been for not only the Bulldog Nation, but the entire southeast. Of course, I'm talking about Hurricane Matthew and the immense damage that was caused by his path. At this time, there are still hundreds of thousands without power and extensive damage to people's homes and towns. TO all of those, we certainly send our best for the quickest return to normalcy as possible.
Without question, it's definitely hard to concentrate completely on our beloved football team, but their hard fought victory over South Carolina was certainly a welcomed dose of good news.
Our guys came out with a fighter's mentally and literally ran the ball right at the Gamecocks. Our offensive line is certainly to be commended for a stellar game. And what can you say about our trio of running backs? Also, Jacob Eason and his receivers connected when needed for the solid victory.
On the defensive side of the ball, it's great to see our guys creating turnovers and aggressively flying around on every play. And you must give South Carolina credit as they never gave up, scoring a late touchdown to make the score 21-14. Then, everyone in red and black held their breath when the Gamecocks kicked the onside kick. Thankfully, the sure handed Terry Godwin snared the ball for an electrifying kick-six. Game over, Bulldogs 28, Gamecocks 14.
After the heartbreaking loss to Tennessee, our team and its phenomenal fan base needed this victory. Kudos to everyone for going out and making it happen. NOW, our attention must quickly turn to Vanderbilt for Saturday's game. It's homecoming in Athens, which is always a special time for not only UGA alumni, but everyone who loves Georgia.
In this issue, our social coverage is top-notched as we visit with former, UGA cheerleader, Janet Singleton. Also, we have included some fall cocktail ideas that should provide plenty of cheer for hopefully another Georgia victory. I know you will enjoy our Proust interview with UGA alumna and potter extraordinaire, Rebecca Wood. Her signature R. Wood pottery is found throughout the country and is created in Athens. Finally, don't miss our Georgia Girl feature with Lee Zell, who is a fellow Golden Isles native.
On the sports front, our team turned around all their content despite the limitations of the last week. Thanks so much guys! And I'm particularly excited about our junior journalist, Hamilton Culpepper's Q&A this week with UGA Swimming Coach, Jack Bauerle. Jack was an assistant coach this summer to the highly successful USA Swimming team. Hamilton also interviewed BI's Jeff Dantzler about his role in covering the USA basketball team at the Olympics that we will run in our next issue (Georgia-Florida). Keep those great interviews coming, Hammy. We certainly appreciate all your hard work and just hope it's not taking away from your real job (school).
Well, I'm literally typing this editor's note in my lap in a van on the way back from Columbia, so I'm going to go ahead and bid farewell. I sincerely hope you will make every effort to come to Athens this weekend in celebration of homecoming. It truly is a special time as we all get to reminisce about our glory days at Georgia.
Finally, I would like to end by again sending out my very best to everyone impacted by Hurricane Matthew. Let's go get another victory Bulldog Nation! Also, just a reminder that our next issue of BI won't be until the week of Georgia-Florida. Until then … GO Dawgs!