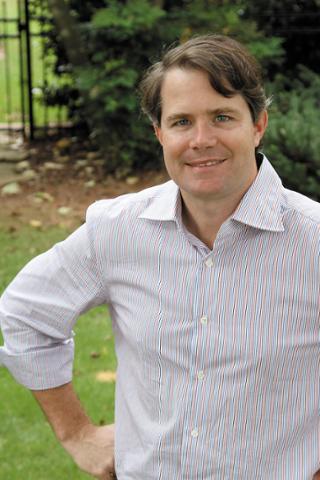 As hard as it is to believe, we have reached the end of the regular season of the 2016 campaign. It seems like it was just yesterday that everyone here at Bulldawg Illustrated was putting the finishing touches on the UNC issue (game 1).
Nonetheless, now comes the biggest game of them all.
Yes, I'm talking about the annual installment of "Clean, Old-Fashioned Hate" … Georgia versus Georgia Tech. All Georgia fans have their own unique names for Georgia Tech …. Tek, Techies, Nerds, Bees, etc., but UGA legend, Dan Magill had it best calling them "The Enemy."
The Georgia-Georgia Tech game is most definitely the biggest of them all to our own Jeff Dantzler.
He frets about this one for an entire year. And the long week leading up to the game is beyond excruciating for JD and anyone around him. He's so over the top that enjoying Christmas is impossible if the season includes a loss to The Enemy.
You gotta love this kind of passion, which is why we are calling for our team to "Bust Through with a Complete Game" on Saturday. As predicted, the 2016 season has been a year of transition. New coaching staff, new quarterback, new defensive line, which equaled its fair share of both ups and downs.
Call me a homer if you like, but when toe meets leather at noon on Saturday, I fully expect our football team to have its most complete game of the 2016 season. To accomplish this, the team must take advantage of opportunities when they arise and not give The Enemy any openings.
On the fan front, our team needs to see Sanford Stadium packed full at kickoff. Much like Auburn, the Georgia Tech offense is dependent on finding rhythm early in order to click on all cylinders. Thanks to our raucous crowd, Aubbie sputtered all afternoon two weeks ago. A repeat of that on Saturday is the goal.
Here at BI, we are ready, which hopefully is obvious with this stellar issue. Beyond our normal sports coverage, I definitely encourage you to check out Jeff Dantzler's farewell to Bill Stanfill (page 10) and a special feature written by former Bulldog, Chris Welton about one of Georgia's other greatest defensive players, Scott Woerner (pages 34,35), who will be inducted into the College Football Hall of Fame next week in New York.
Like Stanfill (who was inducted into the College Football Hall of Fame in 1998), Woerner's greatest attribute was putting his team before himself. Kudos to #19 for his induction, and most importantly for being such a damn good Bulldog.
The unselfishness that both Stanfill and Woerner displayed while at Georgia is exactly what it takes to beat Tech. Both players were blessed to notch a victory over The Enemy in their final regular season game. It's my sincere hope that our dedicated class of seniors leave Sanford on Saturday with that same satisfaction.
Since it's Thanksgiving, I'll end giving thanks to everyone in the Bulldog Nation. From our players to our coaches to our fans, you are the best, and certainly what keeps the Bulldawg Illustrated staff motivated each and every week during the season. Finally, you can't have Turkey Day without food, and on pages 24, 28, 29, 30 and 31, we have some excellent recipes that I encourage you to try this holiday week.
Happy Thanksgiving to all on Thursday and let's bust through with a complete game on Saturday … BEAT TECH!