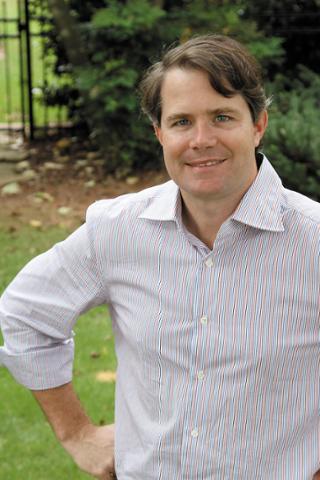 What a win for our Bulldogs as they didn't panic and fought back to break the hearts of the North Carolina Tarheels in the Georgia Dome this past Saturday night.


After the game, I texted several of my closest Dawgs, and said that the outcome could not have been scripted any better for Kirby Smart and his hard-fighting team. Their resolve was tested and they answered the bell.


Without question, immediately this 2016 Georgia Bulldogs team is taking on the personality of their coach, who passionately stalked the sidelines throughout the game. Kirby is the son of a coach and was born to coach, and that's exactly what he did in his debut.


Of course, Kirby is very fortunate to have the amazing Nick Chubb as his running back. Chubb's return to the football field after his brutal season-ending knee injury last year was something straight out of the movies. My goodness, what an unbelievable game by #27!


While Chubb probably deserved to be on our cover for the second straight week, this issue is a special one as we say good-bye to legendary artist and Bulldog icon, Jack Davis. Many of you probably know Jack's artwork from the thousands of Bulldog cartoons he drew over the years. He made our publication legitimate early on by doing original covers, which is something he continued to do for over 12 years.


As Jeff Dantzler notes in his column on page 10, Jack created masterpieces.


And what a terrific surprise it was to get a phone call from Jack's son-in-law, Chris Lloyd, a week after Jack passed. Chris was giddy because he had discovered a drawing of Kirby Smart that no one knew about in Jack's studio. The drawing is what you see on this very, special cover.


In the drawing, Kirby is flanked by Jack's familiar Bulldog and a SAE (Sigma Alpha Epsilon) lion. Jack, Kirby and Chris were members of SAE, while at Georgia, along with thousands and thousands of others throughout the years.


It doesn't get any more special than this, and what an incredible way to say good-bye to our friend, Jack Davis. What a sweet and special man he was. On page 23, our tribute begins as we have words from Jack's family and UGA dignitaries. And of course, there are some very special drawings. I have to give my wife Cheri and Murray Poole a huge shout-out for their efforts in helping us pull our tribute off.


We love you Jack and will make sure that your awesome contributions to Georgia will carry on forever. Wow, that was hard, but like Loran Smith notes on page 34, Jack absolutely loved Georgia football and would want us to forge ahead in our support of his beloved Bulldogs, so onward we go …


This is our third issue in our new magazine format, and, in my opinion, they are getting better with each one. Cheri and our art director, Hannah, continue to dazzle with our Social coverage beginning on page 23. Definitely, don't miss our profile on UGA alumna and TV personality, Julie Moran and our Proust interview, with St. Simons Island, alumnus, Chip Champion.


And our sports staff and I are doing our best to keep up with the ladies throughout the issue. Our junior reporter, Hamilton Culpepper is back in this issue with an awesome interview of his uncle and Athens businessman (and former Bulldog), David Dukes on page 46. Be sure not to miss Greg Poole's From the Field Takeways (page 51) and our sport's intern Michael Pope's game assessment (page 49).


Of course, there's a lot more in this issue, but I'm flat out of gas after the epic debut by Kirby's Dawgs. I hope you will join me in Sanford Stadium on Saturday as we welcome Nicholls State. There's still lots of improvement for this team, but the future is oh, so bright. Go Dawgs!!!


---