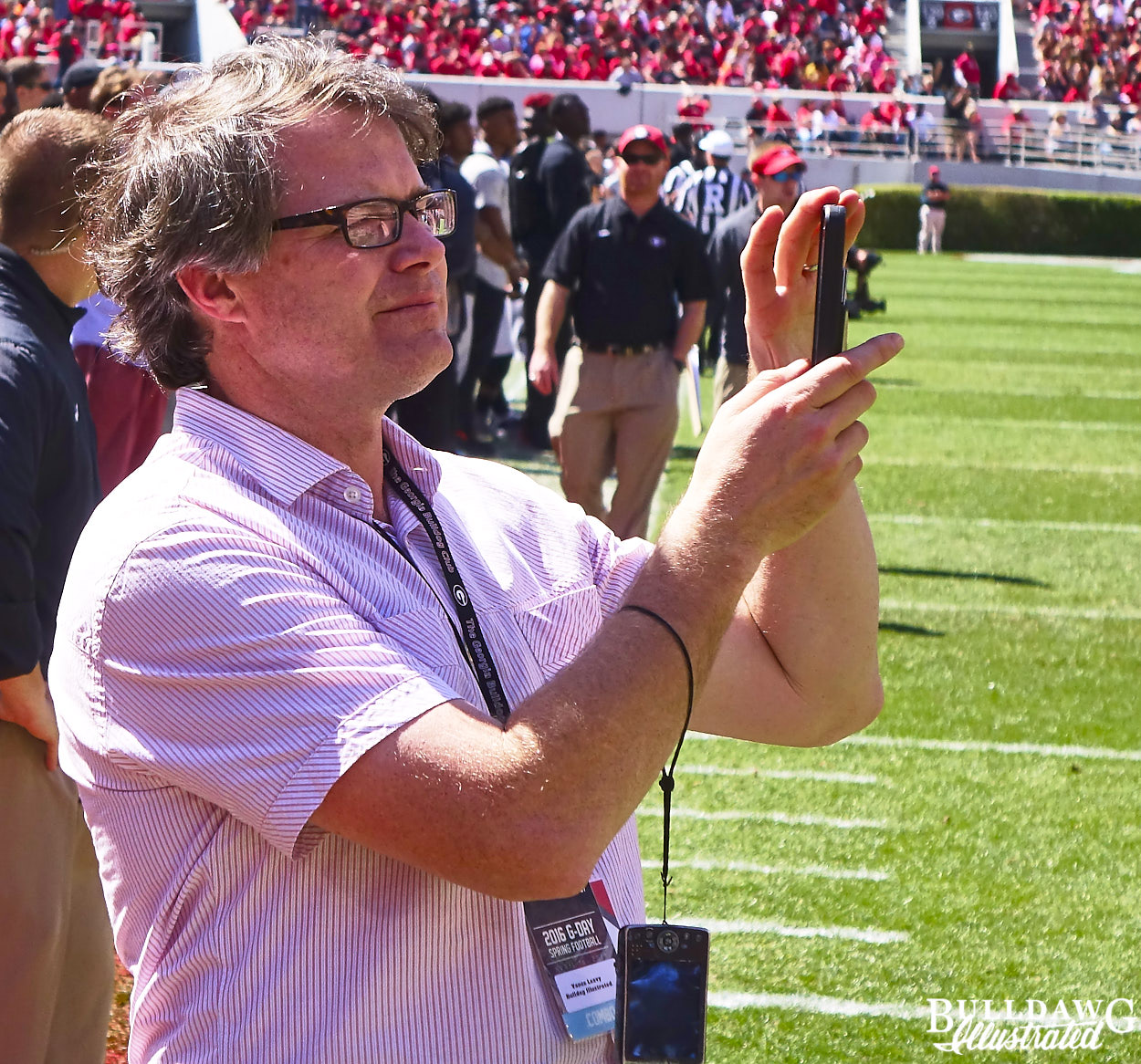 Fourteen years ago, we had the idea of creating a publication built around our love of Georgia football; so today, it is with a tremendous amount of pride that our team at Bulldawg Illustrated introduces our new magazine format. Following the lead of our head coach, Kirby Smart, his staff and his players, we too have been attacking the day over the last five months.


The excitement that Kirby has brought to our beloved football program is sky high. That was certainly on display in Athens for the G-Day game. Our coach challenged the Bulldog Nation to fill Sanford Stadium. Instead of being #93KDay, it was probably more like #100KDay.


After the game, at the Holiday Inn in Athens, I ran into UGA alumnus and supporter, Abit Massey, who summed up the day brilliantly; "A historic beginning … biggest crowd ever in Sanford Stadium," Massey exclaimed. "A great sign for the future … makes you proud to be a Bulldog."


Yes, indeed, Mr. Massey From the pre-game Ludacris concert to Jacob Eason's early 35 yard laser pass to the Athens streets and businesses bustling, it was a grand affair.


Yesterday morning in preparation of writing my editor's note, I sent an email to Bl's Director of Multimedia, Greg Poole asking him what his biggest takeaway was for the first five months of the Kirby Smart era. Greg is certainly qualified to answer the question, having covered every spring practice for us; as well as, countless online conversations with fans on our site.


"The vibe, there is an almost tangible feeling of confidence and competence, " he said. "Most fans feel it, the players have tried to express it while respecting the previous staff and the coaches live it . . . attention to detail should be the motto of the Kirby regime."


Doesn't that have you clamoring for the opening game versus UNC in Atlanta on September 3? With that being said, everyone at BI has created an awesome Season Preview issue that should certainly help the long drag of summer until kickoff.


Inside our inaugural magazine issue, you will find a plethora of sports coverage from Murray Poole's feature articles to Jeff Dantzler's Game by Game and Position by Position previews. And on the social side of being a Dawg, our new format has allowed us to increase our coverage of UGA alumni. We hope you will enjoy catching up with folks like Matthew Stafford, Gena Knox, Ryan Scates, Suzanne LeRoux and Mike Cavan. And don't worry, the new BI magazine is full of fan photos galore.


Now it's time for me to wrap things up. And since this is our Season Preview issue, I think discussing expectations for 2016 is fitting. Yes, enthusiasm around our program is through the roof; however, there is a ton of work to become championship caliber. Personally, I think 9 or 10 regular season wins is an excellent start to the Kirby era, when you realistically look at some of the depth concerns. And I also think a modest approach for the return of Nick Chubb is also prudent. Our stud leader is working his fanny off in his rehab but doesn't need to come back until he is completely ready. And if Kirby Smart and company exceed expectations in year one, it's just a cherry on top to a banner beginning to the drive towards excellence.


Lastly, I want to extend a huge shout out to everyone on our staff for their amazing contributions to the new era of producing BI. And the biggest thumbs up goes to Hannah Groseclose, our new Art Director, whose tireless work can be seen throughout our magazine.


I hope everyone has a great summer. We look forward to returning the week of the North Carolina game with our next issue, when the true fun of being a Georgia Bulldog begins.


Until then … Go Dawgs!


---
CLICK HERE
TO READ
BULLDAWG ILLUSTRATED'S LATEST PRINT ISSUE
2016 SEASON PREVIEW: ATTACK THE DAY
---