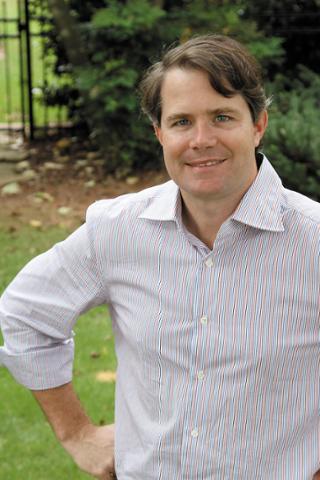 While it's been a nice break for all of us at Bulldawg Illustrated (since our Bowl Preview in mid December), a ton has happened with our beloved football program. In fact, because there have been so many happenings, we made the decision to roll out this special Spring Issue, rather than waiting for our Season Preview in late May.


And thankfully, 95% of the news about the Dawgs over the last three months has been nothing but positive:
– A much needed victory over TCU at the Liberty Bowl in Memphis.
– The massive show of commitment to Kirby Smart and his staff displayed by Nick Chubb, Sony Michel, Lorenzo Carter and Davin Bellamy with their announcement to return for their senior season.
– The number three ranked recruiting class in the nation.
– The opening of the much awaited Indoor Athletic Facility on February 14.


However, when I awoke to write my editor's note this morning (March 12), the 5% negative news greeted me on twitter. Unfortunately, wide receiver Riley Ridley was arrested in Athens for marijuana possession. Like anyone dealing with brushes with the law, he must now go through due process. However, we can assume the team will have to do without his services at the beginning of the 2017 season.


While this is certainly disappointing, you can only hope this will be a wake-up call for the young man, who certainly still has a bright future if he commits to making this his one and only slip up.


Even with this dash of unfortunate news, the momentum of Georgia football continues to rise to awesome levels. With practice starting on March 21, we want to give our readers a little hype about what needs to happen during spring drills, but more than anything, celebrate the magnificent signing class of 2017 … #Sic'Em17. Please enjoy our terrific coverage beginning on page 25.


And as anyone who is familiar with our publication knows, none of our issues are complete without fan photos of Georgia supporters doing their thing. The word SUPPORT is what comes to my mind when looking at the events we highlight starting on page 11.


You're sure to see some familiar faces at the UGA Alumni's Bulldog 100 awards celebration, the Circle of Honor Gala, the Athletic Association Endowment Luncheon, Signing Day and most recently the opening of the Indoor Athletic Facility (IAF).


Wow, is all I can say about the new IAF. Yes, the building is a few years behind other schools in the SEC, but its significance should not be underestimated.


In my opinion, the IAF marks the time when both the University and its supporters came to the stark realization that championships cannot be won with student athletes and coaching staffs alone. It is my sincere hope that Georgia's athletic board, its president, Jere Morehead, its athletic director, Greg McGarity and its supporters are 100% committed to the IAF being just the tip of the iceberg of more great things to come.


My soap box has suddenly become slippery, so now I must bid adieu.


However, not before celebrating former Dawgs, David Andrews and Malcolm Mitchell earning Super Bowl rings. Their underdog stories only continue to get better and better. And finally, I end saying goodbye to Mike "Big Dawg" Woods, who passed on January 4th. His longtime commitment and love of Georgia football is something we all share.


We look forward to reconnecting in a few months with our Season Preview issue on May 23. Until then … Go Dawgs!!!




Recent Articles by Vance Leavy


[pt_view id="fefec36ydb"]