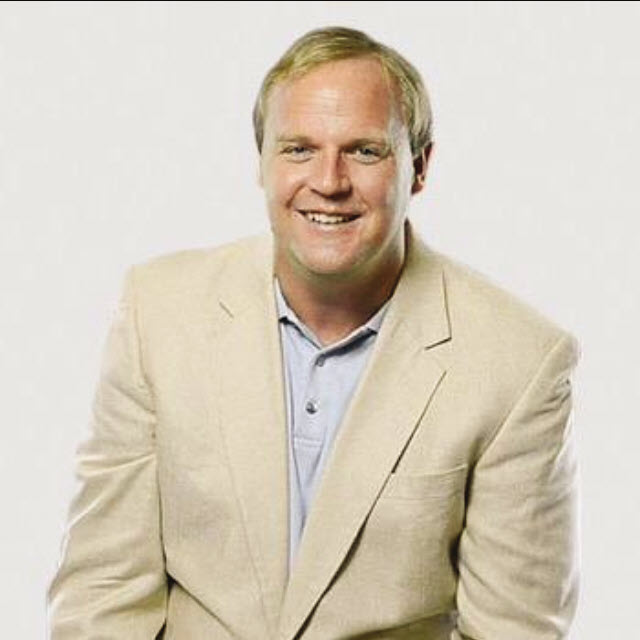 We're partying like it's 1981.
Engulfed, immersed and awash in the afterglow of the 2021 national championship, Georgia's first – through several agonizing near-misses – since 1980, the Bulldog faithful are living the dream. Reigning national champions with high hopes for the 2022 campaign, Georgia will head into the season most certainly ranked in the nation's preseason top-five and the favorites to win the Southeastern Conference East Division title for the fifth time in six years. Golden Days for the Red and Black.
When my beloved Georgia Bulldogs won the national championship in 1980, I was eight years old. My favorite golfer ever, the great Tom Watson, won the Masters the ensuing spring, capturing his second green jacket in April of 1981. What a wonderful time. Little did I know, I was living the dream at age eight, going on nine.
I didn't know any different. There was no scar tissue. I just figured everything would be great with the Bulldogs, the Masters, all my favorites, all the time.
At age 49, there was, of course for all of us Georgia lovers, a significant amount of scar tissue, hurt and pain from all of the close calls and agonizing heartbreaking losses. All of that agony turned to tears of joy and triumph in Indianapolis.
It really did happen. That precious, elusive crown is Georgia's. We've watched the highlights time and time again. Those last three touchdowns. The 20-0 run. Bennett to Mitchell. Bennett to Bowers. And Ringo's pick six.
The chills are still there. And will be forever.
Now Georgia sits atop the college football world.
Kirby Smart is king at Georgia. It was his goal from the moment he was hired to lead his alma mater to the promised land. The young Bulldog from Bainbridge has done just that, fulfilling the dreams of so many who've had a lifelong love affair with Bulldogs.
Tireless, relentless, and driven, Smart – though surely basking in the glory – was quick to turn the page within the walls of Georgia's incredible new football facility to a repeat drive to glory in That page likely got fully turned on January 18, the day after the amazing sold out – and quite frigid – national championship celebration coronation at Sanford Stadium.
There are no guarantees as we all know, but Smart's drive gives the Bulldog faithful plenty of reason to realistically hope and dream that Georgia will soon again return to college football's mountaintop. The 40 seasons of not winning it all for the Bulldogs, from 1981 through 2020, were filled with many great Georgia teams. Starting with 1981. And then 1982. Georgia won three straight SEC titles and went to the Sugar Bowl ranked No. 1, No. 2 and No. 1 from '80-'82, those last two seasons ending with heartbreaking losses to Pitt and Penn State.
Truth be told, I enjoy watching various games and/or old Vince Dooley shows from 1981 and 1982 more so than 1980. I still get nervous that something won't go right in that magical perfect season when everything went right. And it's fun reliving those golden victories over Florida, Auburn, Tech, BYU and Clemson from '81 and '82 with that national championship in Georgia's back pocket. So close to three in a row. The nine turnovers at Clemson. Marino. Blackledge. So close.
As this is being written, I'm wearing one of my prized possessions – a T-shirt of Erk Russell doing push-ups. Underneath, it says "Do Right" – Erk Russell. This shirt was given to me in 2020 by some very special members of that incredible senior class of 1980. It's in my Georgia closet now right next to a "Georgia Bulldogs 2021 National Champions" T-shirt.
What a touch, by the way, for those seniors from 1980, raising the 2021 National Championship Pennant at Sanford Stadium at the coronation party.
Since those glory days of the early 1980s, I've always dreamed of winning that national championship. And taking the victory ride the following season. Since that magical night of January 10, 2022, every day has been savored. On basketball and baseball road trips, when rival schools have come to town for a variety of battles against the Bulldogs in a multitude of sports, heading to the stadium, court, field, pitch or pool as the national champions of college football has been a very special feeling. And it sure was an honor setting foot on the hallowed grounds of Augusta National on Thursday of this year's Masters Tournament with the joy of the national championship ecstatically enhancing every Egg Salad sandwich and cold Crow's Nest.
Now the days of summer move along.
On our first trip to St. Simons this summer, Emily, Albus, Hermie and I took great pride and joy at seeing all the Bulldogs national championship flags and shirts decorating our beloved island, aka Athens on the beach.
We've surely seen various other guys from close proximity flex those post-title muscles. I promised all my family and friends that if the Dawgs ever won it all again, I would enjoy it (box checked) every second of every day. Also promised, I wouldn't get nervous the following season until the Tech game.
We'll see if I can deliver on the latter. The former is being done by so many proud Georgia alumni fans and supporters.
There is no way that any national championship has ever meant more to any fan base than this one means to the Georgia people. That spirit will live forever in the hearts of the Bulldog faithful.
Just like 1980.
But the calendar turns and a new season looms on the near horizon. Oregon awaits. 41 years ago, it was Tennessee.
Life at 49 is quite different from life at eight, and Scottie Scheffler is no Tom Watson, at least not yet. But it's mighty sweet to once again proudly head into a new season with the University of Georgia Bulldogs being college football's defending national champions.
Just like 1981.