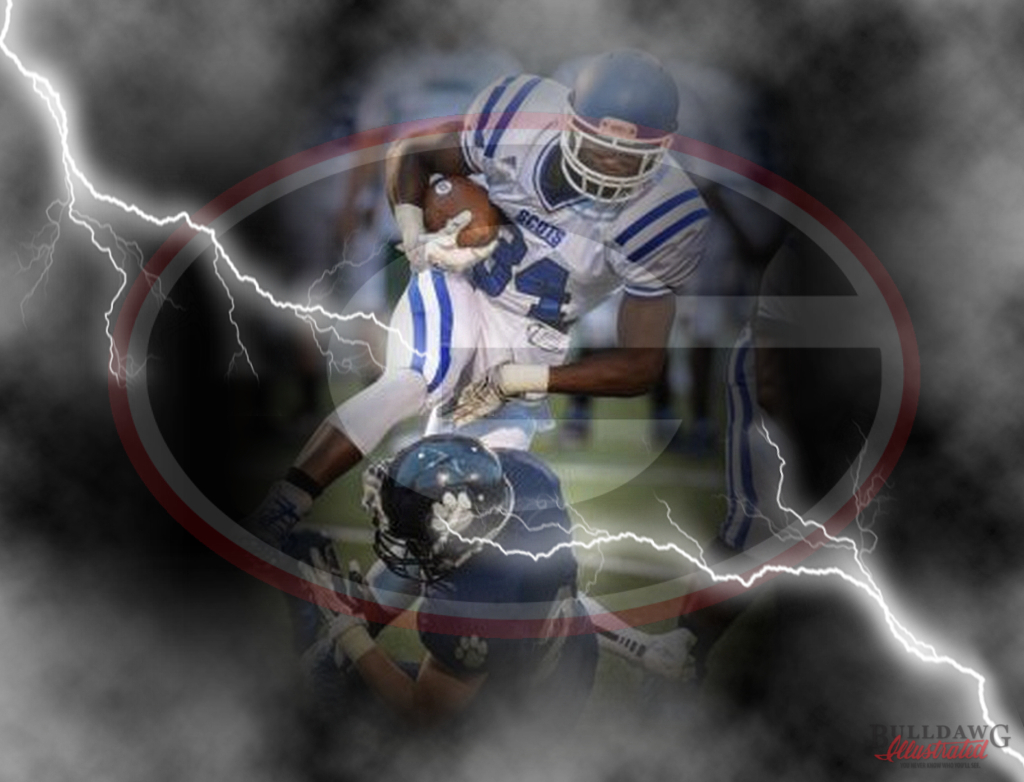 All good things eventually come to an end and this is especially true in college football where student-athletes have but four years of eligibility to ply their wares on the grid iron. And while a redshirt can extend a player's time on campus to a fifth year, many of the best players decide to declare for the NFL draft after their junior season or third year. Georgia has two of some of the best collegiate running backs in the country with Nick Chubb and Sony Michel but regardless of whether either one declares for the draft early or not, by 2018, both Chubb and Michel will have used up their eligibility.


So, what will life be like at Georgia after Nick Chubb and Sony Michel in 2018?


And that is a very good question, especially for the University of Georgia when it comes to running backs. The Bulldogs have enjoyed a number of truly great players at the tailback position over the years from Frank Sinkwich and Charlie Trippi in the forties to Kevin McLee and Willie McClendon in the seventies; Rodney Hampton, Lars Tate, Herschel Walker, and Tim Worley in the eighties; and through the nineties with Terrell Davis, Garrison Hearst, and Robert Edwards.


That trend did not stop in the BCS era and the 2000s with running backs like Musa Smith and Knowshown Moreno and more recently, Todd Gurley, Nick Chubb and Sony Michel.


Who will take the hand off from Chubb and Michel and continue the rich tradition and history of running the ball between the hedges at Georgia?


Both Chubb and Michel could certainly decide to stay, compete and play for their senior seasons at UGA in 2017, but God willing, there will be football to be played in 2018.


Redshirt freshman Tae Crowder could be a candidate as he will be a fourth year junior in 2018 with 2 years of eligibility left, and incoming freshman, Elijah Holyfield, has the look of an SEC and Georgia Bulldog running back about him. Depending on whether or not Holyfield redshirts for 2016, which is unlikely given Georgia's current lack of depth of healthy backs at the current time, he would either be a junior or redshirt sophomore with 2 to 3 years of eligibility left to play in 2018.


The recruiting class of 2017 looks to be especially deep at running back with players like Cam Akers, Toneil Carter, Ty Chandler, Khalan Laborn, Anthony McFarland Jr., Trey Sermon, D'Andre Swift, and Alex Thomason to name some of the prospects that are turning heads.


But the guy that everyone is talking about is Zamir "Zeus" White, a class of 2018 running back prospect out of Scotland High School in Laurinburg, North Carolina. How good is "Zeus?" Good enough that he could have been one of the best high school running backs in the nation as a sophomore last year. He looks to build on his freshman and sophomore campaigns where recruiting services like 247sports.com and Scout have already ranked the rising high school junior a five-star prospect.


"Zeus" looks the part at 6 foot 1 and 205 lbs and rushing for 2,159 yards and 41 touchdowns on 260 carries last season. As a freshman, he rushed for 1,231 yards and 18 touchdowns on 155 carries. If you are doing the math right, that is an impressive 3,390 yards and 59 scores on 415 carries in two years over 25 games, averaging 8.2 yards per carry, and "Zeus" still has two years more of high school ball to go.


White not only has power and elusiveness but speed as well, having been officially time at 4.4 in the forty yard dash as well as posting sub 11 second times in track in the 100 meter sprint at 10.7 seconds.


Georgia's coaching staff realize the importance of depth at the running back position and are taking Zamir White's recruitment lightly. Recently, Head Coach Kirby Smart talked with "Zeus":




Right now, "Zeus" is leaning towards UGA, but National Signing Day 2018 is long ways off. Hopefully, "Zeus" lands in Athens and can get lose between the hedges of Sanford Stadium, taking his place among those legendary backs that have come through the hallowed Arches at the University of Georgia.


---