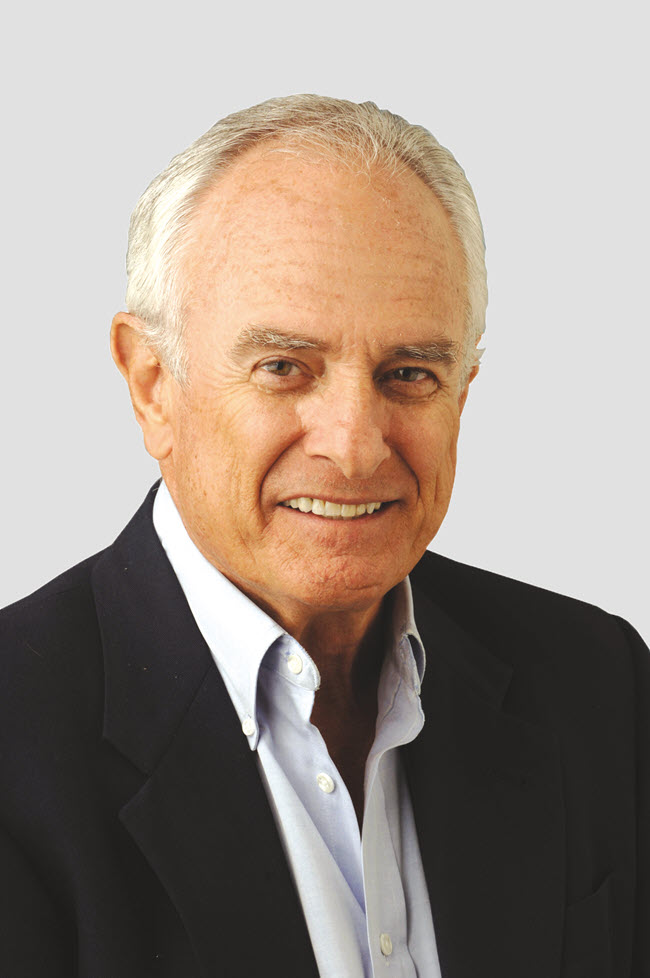 Hamon Wages was a football player and a very good one, often underrated, but always having a flair for the dramatic, turning heads and causing headlines to sometimes drip with hyperbole. Even when there was a faux pas, it seemed to make him more popular with the fan base of the Atlanta Falcons.
That's because he was honest. Like his first time on the air as a sportscaster when he bleated out to the viewers, "I know what you are thinking that I am terrible," but adding a proviso that he would work at it and would improve. He did and became a long running Atlanta TV celebrity as a result.
His nickname was "Charmin Harmon," a moniker courtesy of Coach Norman Van Brocklin, whose graphic Jekyll and Hyde personality kept the pot of controversy boiling as long as he was the coach.
An assistant coach, Lew Carpenter, a friend of Paul Hornung, gave Harmon No. 5, Hornung's number, and told Wages that he reminded him of Hornung, but the "off-the-field-Hornung." There was something common about the two stars in that they owned up to their mistakes. Hornung, suspended for a season for gambling, apologized and did not succumb to bitterness.
Like Hornung, Wages dated pretty women—the one he was sweetest on got a mink coat to match the one Charmin Harmon wore—he hung out at watering holes which attracted the social elite of Atlanta. Sometimes there was peace and tranquility on the home front, but as sure as Stone Mountain shall not be moved, Van Brocklin would not leave smooth water alone. He had to stir things up. He benched Wages out of spite.
Following a bitter loss to the St. Louis football Cardinals, at a post-game party, Van Brocklin picked a fight with Wages in the men's room which led to the player decking the coach which became the most talked about incident in the NFL for a couple of weeks.
When Harmon's adoptive father, Leon, was in failing health, he came to Atlanta to see his son play for the last time. Van Brocklin, despite his leadership flaws, was generally considered an offensive genius, so he put in plays designed to make Harmon the centerpiece of the Falcon offense.
On Dec. 7, 1969, Pearl Harbor Day, Wages became the 8th player in NFL history to rush for a touchdown, throw for a touchdown and catch a touchdown pass in the same game. It was a memorable afternoon and was the last game his dad, Leon, saw him play. His teammates voted to give the game ball to Wages.
Harmon did not keep the treasured memento—he gave it to his dad. In failing health, Leon would pass away not long afterwards. Harmon and his mother would put the game ball from that sensational victory over the New Orleans Saints in the casket when his father was buried.
An outstanding high school player at Lee High in Jacksonville, Wages was a sought-after quarterback who now says that he should have enrolled at the University of Georgia, but he cast his lot with the University of Florida. Following a career with the Gators as a backup to Steve Spurrier, Wages signed with the Falcons as an undrafted free agent. He played five seasons in Atlanta with success as a versatile running back but there also were a lot of ups and downs.
The downs included confirmation that he had fathered a son out of wedlock and having to serve three months in prison for cocaine possession.
Prosecutors sought to have him convicted for drug trafficking, but with Atlanta attorney, Eddie Garland, as his lawyer and homerun king, Hank Aaron, as a character witness, among other factors, he only had to serve time for possession.
He never revisited the drug scene, but, out of a job and the limelight, he became an emotional wreck with a debilitating penchant for Scotch whisky. A serendipity moment has gotten him back on the straight and narrow. He has been reunited with his seventh-grade sweetheart, Bonnie, who is divorced and living in Summerville, S. C., the birthplace of "Sweet Tea." Harmon has settled in with her which has the makings of a fitting story line—an opportunity to enjoy "happiness ever after."
The good news upon reflections from prayerful walks on the beach, led him to writing a book. He doesn't hold back, disclosing everything, but "Butcher's Boy" is a warm-hearted treatise, which reveals his flaws and shortcomings. Written with Stan Awtrey, sportswriter with the Atlanta Journal-Constitution, and edited by Martha Kavanaugh Hunt, Harmon confirms that he has no axe to grind with anyone, not even Van Brocklin. What the "Dutchman" did for him when his dad last saw him play warranted the ultimate in forgiveness.
That's part of the well told Harmon Wages story, warts, and all.