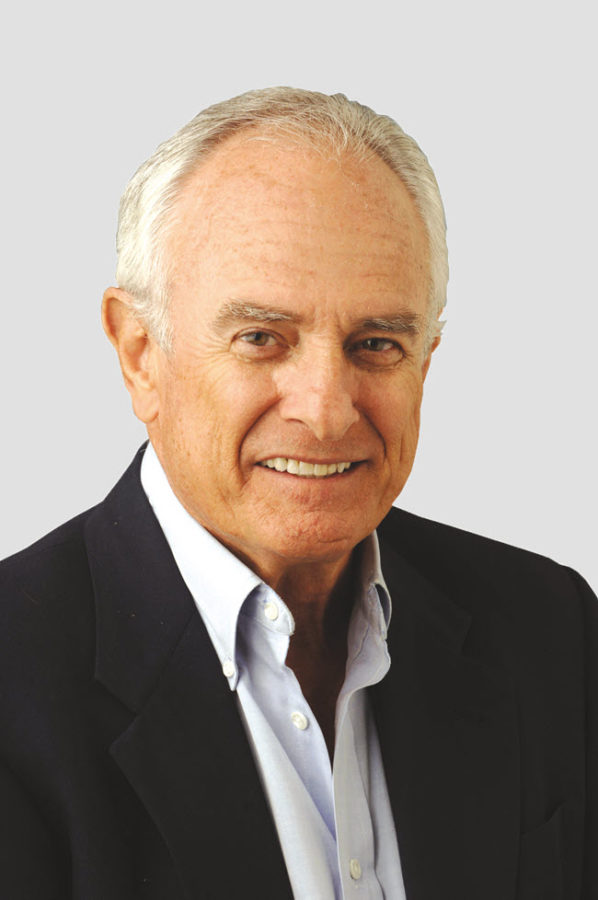 In 1940, the Clemson Athletic Council met to name a successor to football Coach Jess Neely, who had just signed a contract to coach at Rice. Neely's top assistant, Frank Howard, wanted the job and was in the back of the room when council member Sam Rhodes nominated him to take over the Tiger football program.
"I second the nomination!" Howard cried out.
Frank Howard (who died in 1996) became a well-known coach, a popular personality who relished his role of a backwoods bumpkin, never taking himself seriously. "I was serious on the football field," Howard always said. "When I was coaching, I was all business, but I still liked to have a little fun. Coaches nowadays are too uptight. They don't like one another. The coaches of my era wanted to win as bad as they do today, but if we lost we could still be friends and have a drink and tell a few stories after the game."
Coaches today are constantly concerned about an image, but Howard never fussed about his. He got a lot of mileage out of recruiting country boys and coaching them to big wins for "little" Clemson. When Clemson won the National Championship in the 1982 Orange Bowl, Howard was there bursting with pride, even though he no longer had an official relationship with the football program.
"To see our little ol' school win that thing against all the big boys who have all the advantages was something that meant a lot to me. I'm proud of Clemson."
Clemson is proud of Howard. In his years there, he made the school a lot of friends with his homespun style. He charmed the audience with tales about his days as a guard on Alabama's Rose Bowl team or as the Tigers' head coach. A tobacco-chewing, gravel-voiced, rural philosopher with a big belly, a balding head, and a tobacco-stained chin, he was never sensitive about the joke being on him. He could dish it out, but he could take it.
Nobody is sure how true some of the Frank Howard stories are, but they have been repeated and embellished so often that even he believes them. Don Wade, for many years Howard's top assistant and his defensive captain for the 1951 Orange Bowl game against Miami, remembers that Howard would often approach him in advance of kickoff and ask if it was time to give the team a "little pep talk." Wade would call for the squad's attention and Howard would intone a few inspirational comments as he chewed pre-game tobacco. One Saturday he rendered an advisory that went something like this:
"Now, look a-heah, you boys git tough today. Virginia don't like it tough. The reason them boys don't ever beat us is that they don't like it tough. Fasten yo' chin straps and show 'em who's boss. Play tough and you'll win like you always do against Virginia. They just don't like it tough."
Wade sidled up to Howard and whispered, "Coach, we're playing Wake Forest."
Undaunted, Howard blurted out, "Hell, Wake Forest don't like it tough either."
By Howard's estimation, his best coaching job was for the 1951 Orange Bowl when he was faced with disciplining three star players for missing curfew.
Howard recalls: "I waited on them past midnight, and after they slipped in their rooms, I went in and demanded to know where they had been. They said the drawbridge got 'em. I laughed under my breath and really gave 'em hell. I really had 'em worried. Trouble was, they had me worried too. What was I going to do?"
All the time he was grousing out his lecture, he was looking for an out. The next morning he told the miscreants—Fred Cone, Don Wade and Glenn Smith—he was sending them home by bus. "Y'all too sorry for me to let you fly home," he said.
One of the players said his parents were arriving the next day and to please forgive him. Another explained his high school coach would be in Miami to see him play. The third told Howard that his preacher was coming with his parents, and he couldn't bear the embarrassment. Finally, one asked if they could be punished some other way.
"I didn't know what they were thinking, but I knew they were about to get me off the hook," Howard says. "I asked them what they had in mind."
One suggested that he let the team vote.
Howard breathed a sigh of relief but said he'd have to think about it overnight. When he left the room, the players could hear him instructing an assistant to purchase the bus tickets. When he got out of hearing, he said to the assistant, "Get with our boys before breakfast and make damn sure they vote the right way!"
The three players were instrumental in the ensuing 15-14 victory over Miami, and reflecting on his big win years later, Howard said, "That's what you call discipline."
After that Orange Bowl triumph, Howard became one of the South's best-known personalities. His teams usually contended for the ACC championship and his wild stories got wide circulation. "Winning that Orange Bowl," he says, "made people wanna hear me talk. When I found out they paid nice fees for big-time bowl coaches, I kept my bag packed. The Orange Bowl made a few mortgage payments for me."
The best high school prospect in South Carolina once told Howard on the phone that he appreciated his interest, but he and his family had decided that it was best for him to enroll at rival South Carolina. Howard said he understood, but since he was already in town, he'd like to come by and extend his personal best wishes.
The family saw no harm in that and when he arrived, Howard told the boy's mother he wished everybody well. Knowing she was deeply religious and suspicious of most faiths other than her own, Howard had something else to say.
"Your boy will be able to get a good education at Carolina, just like he could get at Clemson. He'll be playing for a good coach, he's a good friend of mine, even though we like to beat each other. You know, Rex Enright is very religious. In fact he is one of the most religious coaches I know. Devout Catholic. Never misses Mass."
The mother's ears perked up. "You say he is a Catholic?"
"Sure is," Howard continued, "and a good one."
The prospect changed his mind and signed with Clemson.
When Howard retired in December 1969, he had spent 39 years at Clemson, 30 as head coach. He remained two more years as athletic director until he reached the mandatory retirement age of 65. Shortly afterward the board of trustees named the playing surface of Memorial Stadium "Frank Howard Field."
His teams won 165, lost 118, tied 12 and appeared in six bowl games. In his first three bowls his teams defeated Boston College, 6-3, in the Cotton; Missouri, 24-23, in the Gator; and Miami, 15-14, in the Orange: three victories by a total of five points. Howard says, "We humiliated all of 'em!"
"When you get old," he says, "you are happy about a lot of things, and I am getting to the point that I don't remember that much detail about my career, but I doubt I ever had a better experience than winning the Orange Bowl in 1951. That meant a lot to our program. It probably was the first time we were ever on TV, and it gave Clemson a lot of national exposure. The players from that team still talk about what a great trip it was."
Howard considers his greatest achievement in coaching, "staying around for 30 years. Not many can say that. We coached back then. We got close to the boys. Coaches don't do that now. You see all them briefcases and satchels—you'd think they were trying to impress some banker or corporation president.
"When any coach looks back on things, he always appreciates the players. Boys who take you to bowl games like the Orange bowl. We had some good boys come through our program. About 25 of them are millionaires. That ain't too bad. When I get down and out, I hope they will remember to look after me."
Somebody second the motion.