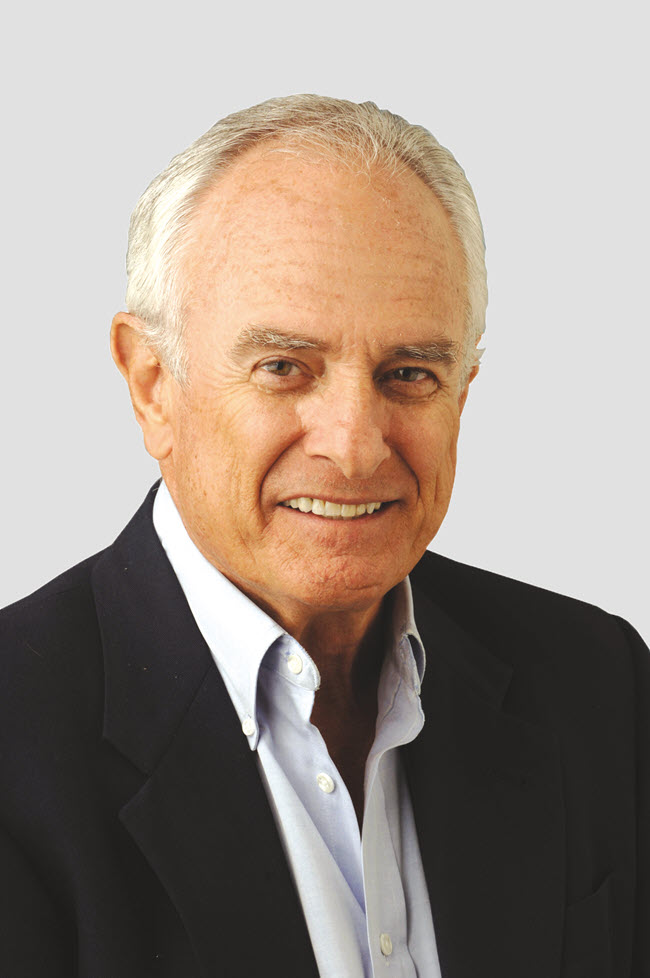 AUGUSTA – In this era with golfers named Sungjae Im, Erik van Rooyen, Si Woo Kim and Christiaan Bezuidenhout you find yourself amused at what is going on in the sports world.
The aforementioned teed it up in the Masters this week from which you could discern two insightful observations. The long-time tradition of the Augusta National Golf Club underscoring amateurism brings hope that maybe sport can somehow help make our world more peaceful and less antagonistic, and that money will always bring about universal appeal.
You can make a lot of money in sports these days and nowhere is that opportunity more substantial than in the United States which annually hosts three of the four major championships.
However, it takes some getting used to today's trends and personalities on the play-for-pay front. Having grown up on Hogan, Snead, Nelson and Sarazen as the old timers who gave way to Nicklaus, Palmer, Casper, Player and later Watson, Trevino and Tiger, I was astonished at one point on Friday that there was not but one American name on the leaderboard. There was a Smith with red numbers by his name, but he is from Australia.
I could only imagine the fun Dan Jenkins, the late Hall of Famer who finished his career writing for Golf Digest, after years of turning out unequaled prose for Sports Illustrated, would have with this scene if he were with us. He wouldn't have been against it but would have enjoyed the irony of what is taking place today.
Without question, founder Bobby Jones, who won the Grand Slam as an amateur, would have been charmed by the emergence of outstanding young talent from South Africa, Australia, Korea and Italy who could become golf's stars of tomorrow. It was Jones who established the importance of amateur competition at Augusta.
Another heartwarming Masters tradition, that of bringing back the former champions which has led to the honorary starter feature to begin tournament competition is now one of the major highlights of tournament week and resonates with golf aficionados everywhere.
Over the years, I have been fortunate to interview most of those who were keen on participating in the Thursday ceremony and who were happy to reflect on their golfing career, especially their time at Augusta. When Jock Hutchison and Freddie McLeod passed on, it was Sarazen, Snead and Nelson, three of the most distinguished champions to play the game.
They were given to easy conversational sessions. You ask one question, and they would reminisce for long periods of time.
Gene Sarazen, such a sturdy, oak of a man, always smiling and grinning, recalled his famous double eagle one day on the porch of the upper clubhouse. He remembered that he was playing with Walter Hagen who was anxious to finish because of a dinner engagement.
"So, we hit our drives (on No. 15). Hagen played first because I was a little ahead of him. Then we had quite a debate between my caddie and me. His name was Stovepipe—he was a minister in town. Stovepipe says, 'I don't think you can carry the (pond) with a four wood. Maybe you better hit a three wood.' I said, 'No, I can't get a ball in the air (with the three wood). So, I took the four wood and hit it. You know, there was no excitement. Everything was absolutely still. The ball was traveling in the air and the crowd didn't seem to even see the ball. Then all of a sudden, it hit just short of the green and it trickled up and down into the hole. With that, the 23 people that were sitting around there jumped to their feet, yelling, and I knew it must have been in the hole because they don't do that unless the ball does go in the hole. Well, one of those 23 people was Robert T. Jones. So, I had two great witnesses—I had Hagen, and I had Robert T. Jones as witnesses." Later, in a subsequent conversation, Sarazen estimated that at least a thousand people told him they saw his miraculous shot.
When I asked Byron Nelson one day if he regretted not making more money, referring to the escalating purses, he said emphatically, "No." Then he continued, "I have no regret about that whatsoever because I have made a good living, I have enjoyed what I was doing. We made so little money back then, but your plan was always to have fun, to win a championship, be the best player, set a record, you didn't think about the money. The (good) players today don't think about the money. The guys that are really putting forth the effort, really wanting to be a champion, wanting to beat the best, they are the ones who know that the money will be there if they play well. I have no regret about it whatsoever—none."
Nelson, of course, has lionized historically for winning 18 tournaments in 1945, 11 in a row. He was proud of that, but prouder of finishing in the money in 113 consecutive tournaments. (That) showed me (several) things about myself. One was that my game was repeatable—my swing was repeatable—hitting the ball more or less the same all the time, not having any bad rounds."
They only gave prize money for the top 12 or 15 places in his era, not like it today where every player who makes the cut, usually gets paid something.
Sam Snead noted the course was getting a little longer each year when he was in his final years. He had a high regard for both the way the tournament was run and the design of the golf course. "Take the second hole," he said one spring in the mid-eighties. (The par fives) are just out of my reach. I birdied No. 2 yesterday, but I just don't hit it far enough to get on in two unless I have the wind behind me. But that little 12th hole, that takes its toll. That eats a lot of them. It eats their lunches and the bag it comes in.
"It killed my nephew (J. C. Snead). I told him there are two holes that will kill you, 12 and 17. No. 17 looks closer than it is, because of the swells you don't see. I said, just play the yardage. No. 12, you must play it long. If you miss the green, it must be in the back, not the front. He missed it in the front, and it cost him the Masters."
Arnold Palmer thought the 4th hole was one of the most difficult holes "in the world. It is not a hole that you might make a double or triple bogey on, it is a hole that you just make a lot of bogies. No. 5 is a difficult hole, too, and I think that those two holes, if we ever took an average, we'd find more bogies made there that any other holes on the golf course."
He had this to say about "Amen Corner."
"I find that the corner, starting at 10, 11,12,13,14,15, they may not be the most difficult holes in golf, but they are certainly the most exciting—under tournament conditions when the pressure's on and the wind is blowing and all the things that can happen are happening—those holes are going to give you the thrill that you really want or might be looking for in golf or in life."
As we move toward the end of the tournament, a salute to the young players chasing history and a high five for the Augusta National Golf Club for offering a forum for its former champions, who still have something to say.