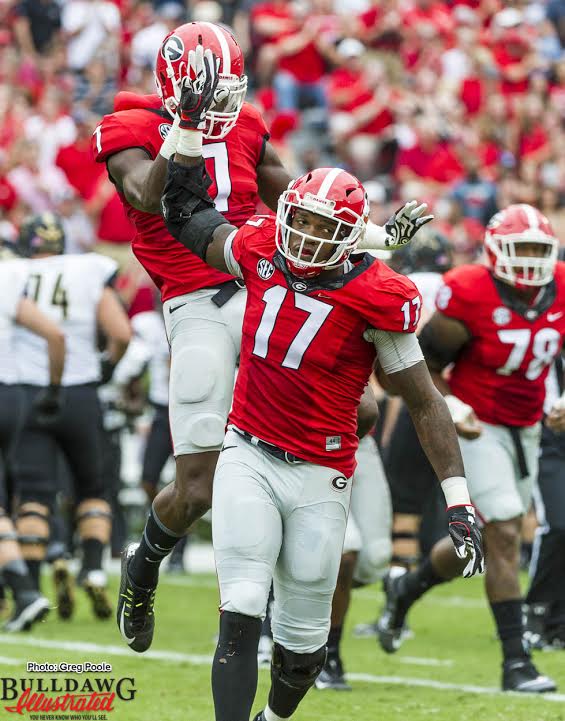 Lorenzo Carter has become an effective pass rusher this season for the Bulldogs after getting off to a slow start.



The Georgia Bulldogs pass rush struggled to get pressure in the earlier portions of this season but this unit has found new life in their past few games.


Lorenzo Carter is really sticking out as one of the Bulldogs' best pass rushers and has been able to get a sack in his last three games. After the Bulldogs game against Vanderbilt, Carter attributed to his pass rushing success to how the pressures have been dialed up and how the defense as a whole has progressed. Carter went on to mention that he understands his role on defense is not mainly to get sacks but to play physically and to stop the run and over time the opportunity to get sacks will become more apparent.


The Bulldogs are coming off of a tough home loss against Vanderbilt, but Carter understands that the team has to come out and play better against Florida and that preparation for the Gators is the sole thing on his mind over these next two weeks.

I plan on pushing our players. The leadership is going to push our players and if you are not ready to respond, then that's gonna be a rough two weeks for you. So we're going to come out of these two weeks and just work. That's all we can do.


Carter's success as both a pass rusher and leader on this team has to be encouraging to both Kirby Smart and Mel Tucker and if he continues to excel in these two areas, then the Bulldogs should see better play out of their defense.


https://soundcloud.com/user-197203470/lorenzo-carter-post-vandy-game-interview-15-oct-2016