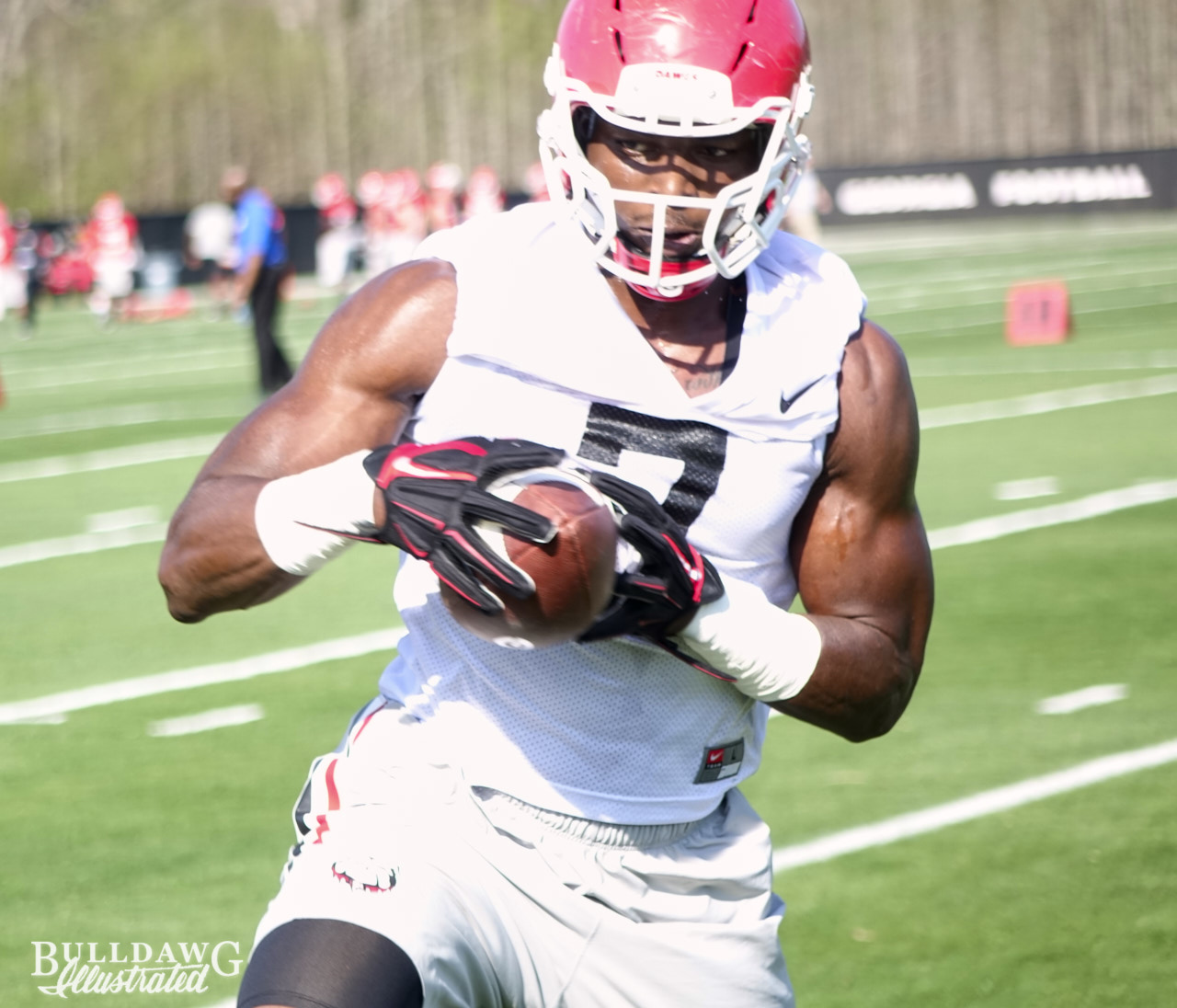 Lorenzo Carter is eagerly awaiting the Bulldogs season opener in the Georgia Dome against the North Carolina Tar Heels and to build on his previous success in the Georgia Dome.
Lorenzo Carter is completely locked into the Bulldogs first game and he believes the team as a whole has butterflies going into game one. He says that it's hard to be excited when you get to go out and play someone other than your teammates, but they have to keep that excitement in check. Carter had this to say concerning the Bulldogs nationally televised game in the dome.
It's great, you just gotta let it not be a distraction… it's gonna be fun


Lorenzo Carter is not unfamiliar with having success in the Georgia Dome, since he won two state championships as a high schooler and Carter mentioned that those memories have always stuck with him and he hopes to build onto them with more successful memories in the Dome. These are Carter's exact words concerning this matter.

I keep my state championship wristband on all the time, so every time I look at that I think about the great times I had in the Georgia Dome and I want to keep it going.


Carter also highlighted what the point of emphasis is heading into game one against a Tar Heel team who likes to spread it out and run an uptempo fast paced offense. He said that the one word that is a point of emphasis for the defense is "Speed."

Speed. A lot of speed. Hurrying up and getting back to the ball, making sure we get back to the ball and get the calls. Trying to make sure we keep our composure because North Carolina is gonna go fast and we're gonna be right there with them, as we go fast.


Lorenzo Carter's interview consistently pointed to the team having the same feeling that the fanbase has as the season is a week away. That feeling is excitement and Carter seems to personify that emotion and seems to be poised to have a huge season as a disruptive force in the Bulldogs defense.