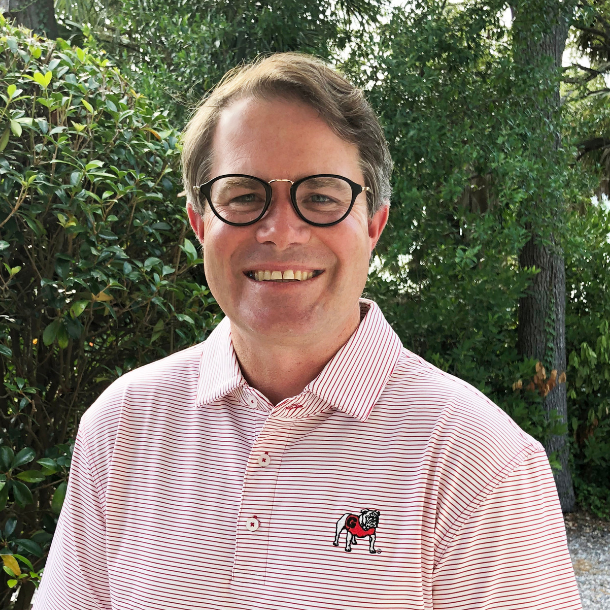 As much fun as I had putting together last week's special 40th anniversary Belue to Scott (Georgia-Florida) issue, this one certainly hasn't produced the same amount of joy. Like everyone in the Bulldog Nation, I'm crushed how our Dawgs went down so hard to the Gators.
Nonetheless, the show must go on, so I was up bright and early this Sunday morning to make my evening deadline. I fully expect the same resolve from Kirby Smart, his staff and most importantly his team as they go back to work this week in preparation of Saturday's early kick in Columbia, Missouri.
Where shall I begin in talking about last week's Georgia-Florida?
First, I want to give a huge shout out to our fans that traveled to both the Golden Isles and to the game. Yes, the decrease in seating at the stadium and the alcohol ban on the St. Simons beach made this installment of the game bizarre. However, the fans that did make the trip were full of revelry like always. And for those not at the game, our team's fight to try to get back in the game in the fourth quarter had a ton to do with the Georgia tradition of fans turning their flash lights on with the Redcoat Band playing Krypton. In Athens, it's known as Light Up Sanford, so I guess it was called Light Up TIAA Bank Field in Jacksonville. And like always, it was super cool and let our players know their fans were behind them for the final quarter.
Even though our Dawgs were decimated by injuries and a struggling offense, they were right there to make the game a one score difference with five minutes left in the game. Unfortunately, it wasn't meant to be, but because of the fight shown I remain upbeat and optimistic for the rest of 2020 and beyond.
In my opinion, the not so good part of Georgia-Florida was a tie between bad coaching and poor execution by our players.
Clearly, the Georgia football program is in excellent hands with Coach Smart. However, as good as things have been, there's always room for improvement.
The main head scratcher I had in the game was Coach Smart's decision not to try to grind out the second quarter when his team was down 10 points and leaking oil. For folks in the stadium, it was painfully obvious how gassed the Georgia D was midway through the second quarter. However, rather than trying to get to the locker room, the decision was made to get more points. Actually, the opportunities were there for the Georgia offense, but they were missed, so the Gators got the ball back. And unfortunately for everyone who loves Red and Black, Dan Mullen dialed up some great calls and scored another touchdown.
Needless to say, being down 17 at halftime with a struggling offense proved too much for our Dawgs.
Something that I'm sure also troubles the Georgia faithful (during the Smart years) is the fact that every season has had one game where the team severely under performed in all phases.
At Ole Miss in 2016
At Auburn in 2017
At LSU in 2018
South Carolina at home 2019
Now the 2020 Georgia-Florida can be added to that dubious list.
I'm definitely not bringing this up because I'm down on our coach. There are 120 programs in the country that would kill to only have one dud per season. However no one seeks perfection and championship play more than Kirby Smart, so I think it's fair to raise the point.
As far as the Georgia offense goes, somehow, some way our players must start capitalizing on opportunities when they present themselves. Offensive coordinator Todd Monken continues to draw up sound plays, but our guys simply aren't doing their part. Thankfully, the next month gives them the opportunity to finish on a strong note.
Enough arm-chair quarterbacking for me. It's time to put the Florida loss in the rearview mirror and that starts on the road Saturday versus Mizzou. Also this week, the playing of the 2020 Masters takes place, which is a perfect cure for any blues that are still lingering from the Florida loss.
So while our fans are watching Kirby and Company patch together enough reserves to take on Mizzou, they will also have the ability to root on former UGA golfers Kevin Kisner, Brendon Todd and Bubba Watson. Because of this, it was fun to combine the two on our cover with a photo of some great Georgia fans that were at the game in Jacksonville. And how cool is it that ESPN Gameday will be broadcasting from Augusta National this coming Saturday? Once again, the folks that run the greatest golf tournament on the planet hit a home run by combining fans love of college football and the game of golf.
I hope you will enjoy this issue of BI. They are never easy after a loss, but we grinded through it. With our normal sports coverage, you will learn insight on the Mizzou football program and their first year coach, Eli Drinkwitz. On the social side, the BI camera (pages 26-32) captured fans on St. Simons, Sea Island and Jacksonville, who like always won the party for the 2020 installment of Georgia-Florida. Finally, don't miss our Georgia Girls with UGA alumna Alexis Randall, who is Alumni Director by day for the UGA College of Family and Consumer Sciences (FACS) and baker by night. How cool!
Keep the faith … the Masters and Mizzou await … Go Dawgs!!