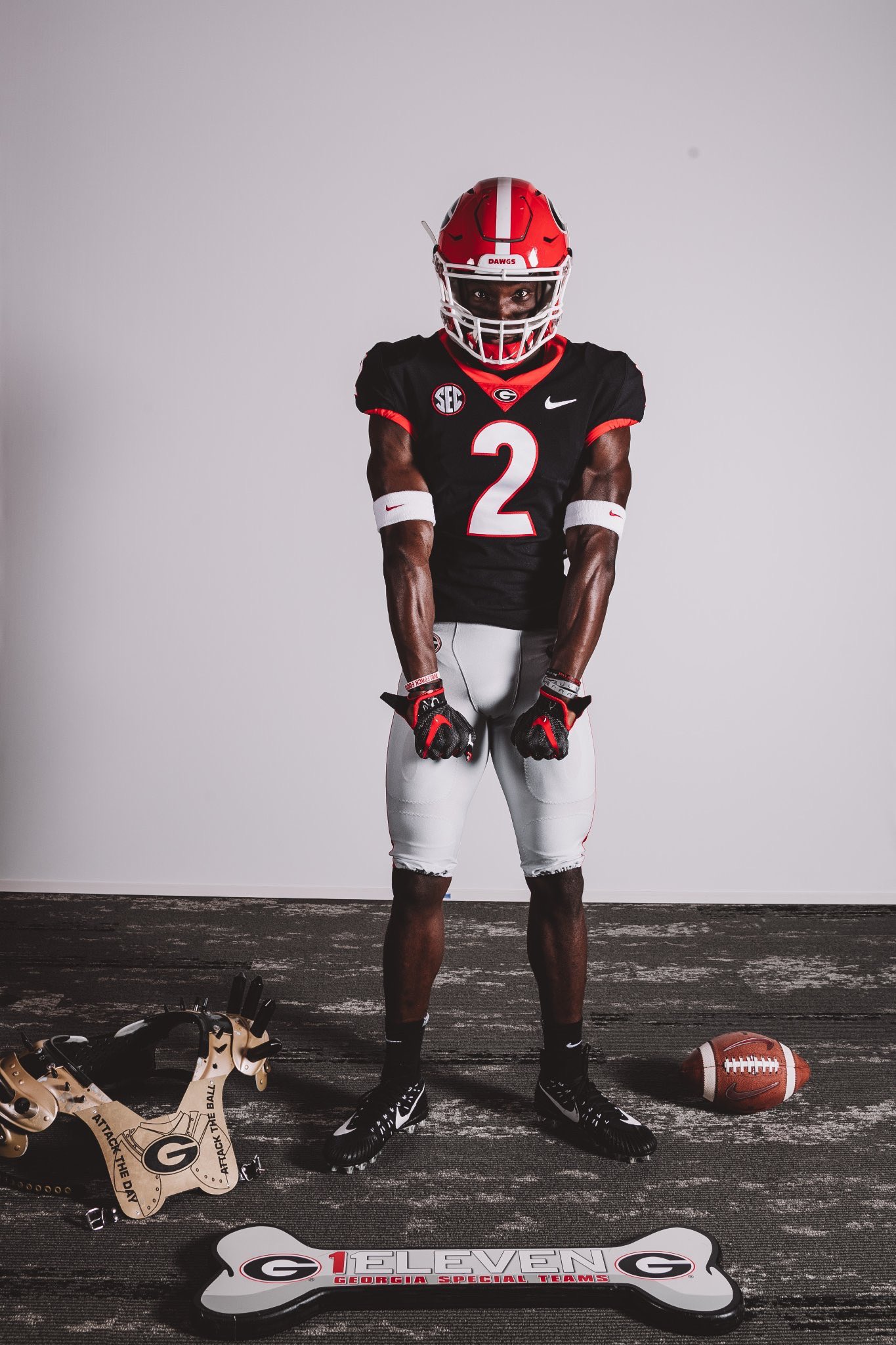 Georgia has it's latest addition to RBU. Lovasea Carroll, orginally a native of Warrenton, Georgia, now at IMG Academy, is a 4-Star all-purpose running back that is going to make an insanely talented backfield that much scarier. Today Carroll inked his signature to his letter of intent and is officially a Georgia Bulldog.
Obviously playing at IMG Academy, Carroll has practiced day in and day out ,and also played on gamedays, against the premier talent in the country when it comes to a collection of college capable prospects. Carroll was a big get for Georgia in 2 ways. First, Lovasea is a back that can run inside and outside the tackles and is adept at catching the ball out the backfield, which will bolster the depth on hand and improve Georgia's roster. Secondly, signing with Georgia means he isn't going to Florida, continuing the Gators drought of signing top of the line running backs and forcing Dan Mullen to throw the ball 50 times a game.
Carroll has been a tremendous recruiter for Georgia since committing to the 'G' himself. The most pubic examples of this were Carroll teaming up with Dan Lanning on FaceTime to convince Kamari Lassiter to join the 2021 UGA Class, which he did. Also, Carroll is teammates will Xavian Sorey at IMG Academy and he's been working his fellow blue-chip prospect to get him on board as well. Hear at Bulldawg Illustrated, we think it worked.