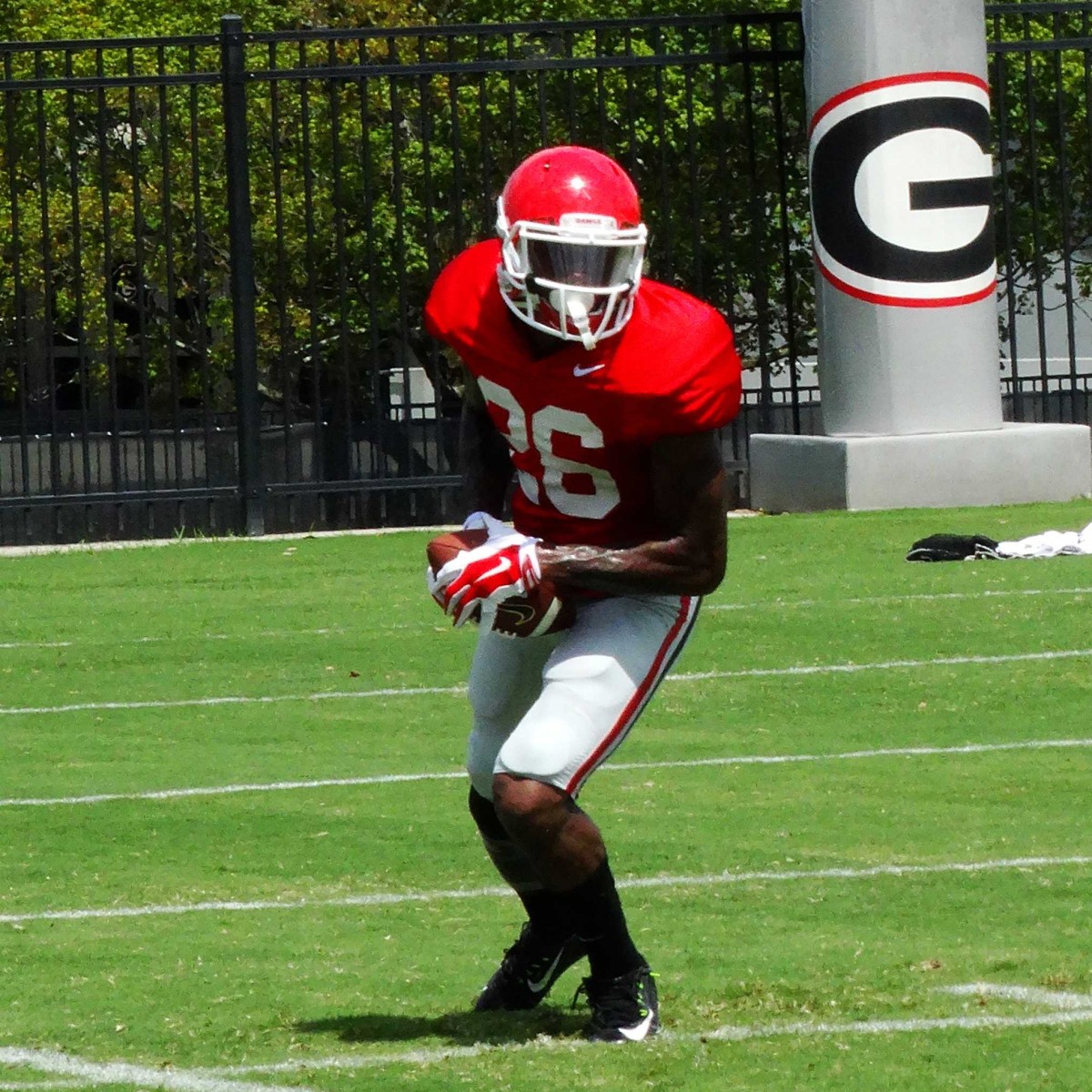 [su_spacer size="20″] Georgia Bulldog Senior wide receiver Malcolm Mitchell is excited for his final season as a Bulldog and he takes a look back on how he has changed and grown as a Bulldog. Mitchell also lightly touches on his opinion of newly named starting quarterback, Greyson Lambert. He also talks about other goals he hopes to achieve in his life that will occur off the football field.
[su_spacer size="20″]
Mitchell was a very promising prospect coming out of high school and has shown flashes of greatness throughout his Georgia football career. Injuries have riddled Mitchell's time as Bulldog and he has been slowed down by these various ailments. Mitchell emphasized that the fact that he's entering this season healthy is one reason that he is very excited for it.
[su_spacer size="40″]
I'm very excited about my last year and I'm happy I'm going into it healthy.
[su_spacer size="40″] Mitchell also highlighted his reaction to Greyson Lambert being named the new starting quarterback for the Bulldogs. He mentions how Greyson won him over as a player and why he trusts Greyson to do a great job with this new title.
[su_spacer size="40″]
I think he'll do a fantastic job… I know Greyson and I know he'll take full advantage of this opportunity. 
[su_spacer size="40″] Mitchell was later asked about how Greyson was able to win the other players over when he first got here from Virginia and Mitchell had this to say:
[su_spacer size="40″]
It's quite interesting how he came in, he came in already knowing half the plays so that was something we saw in him from the jump though. That let us know how much of leader he was, where he was, and what leadership role he would take here.
[su_spacer size="40″] Mitchell showed and complimented quarterback Greyson Lambert's work ethic and how he was already learning the Georgia playbook before he got here and how that impressed many players and coaches.
[su_spacer size="40″] Also during the interview Malcolm is asked about his book, "The Magician's Hat", and he mentions what his goals are in his career as an author. He is asked if his book is on the New York Times best seller list and this was his response:
[su_spacer size="40″]
I'm gonna have to sell a few more copies first but that is a dream, so hopefully it happens one day.
[su_spacer size="40″] Malcolm Mitchell has had a great career off the field and has quickly become one of Dawgnation's favorite players but has had many injuries slow down his Georgia career on the field. This year he looks to get it done on the field and try to avoid any injuries which have plagued him in past years.
[su_spacer size="40″] [su_youtube_advanced url="https://www.youtube.com/watch?v=xrmjXntYM3M" autohide="no"] [su_spacer size="40″]
[su_spacer size="60″]