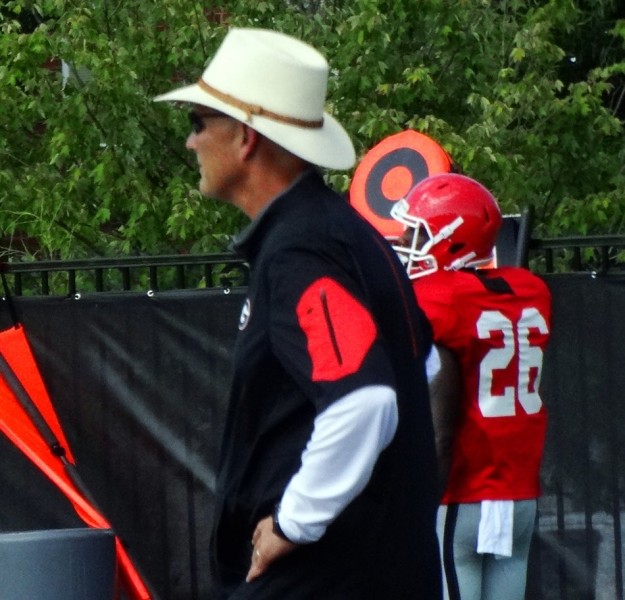 [su_spacer size="20″] Coach Richt meet with the media yesterday and outlined his plan for Saturday's scrimmage. The team will practice today but there will be no meida coverage and no post-practice interview.[su_spacer size="40″] The kicking game will be live for the first time in this fall camp. Richt expressed concern that the kicking teams had not experienced tackling to the ground it is not want the Louisiana-Monroe game to be their first experience with full contact.
[su_spacer size="40″] Richt also noted that this scrimmage will be used by the offensive line to get live looks at players in different positions. Rob Sale has always said that he wants to have his best 5 on the field at all times – meaning that if they left guard, for example, is injured the next man may not be the 2nd team left guard. Sale crosstrained his lineman so that in the event of injury the next man up is the next next best player regardless of position.
[su_spacer size="40″] I apologize in advance for the feedback in the video clip below. The problem is fixed going forward but I could not remove all of it from yesterday's video.
[su_spacer size="40″]
Mark Richt: upcoming scrimmage