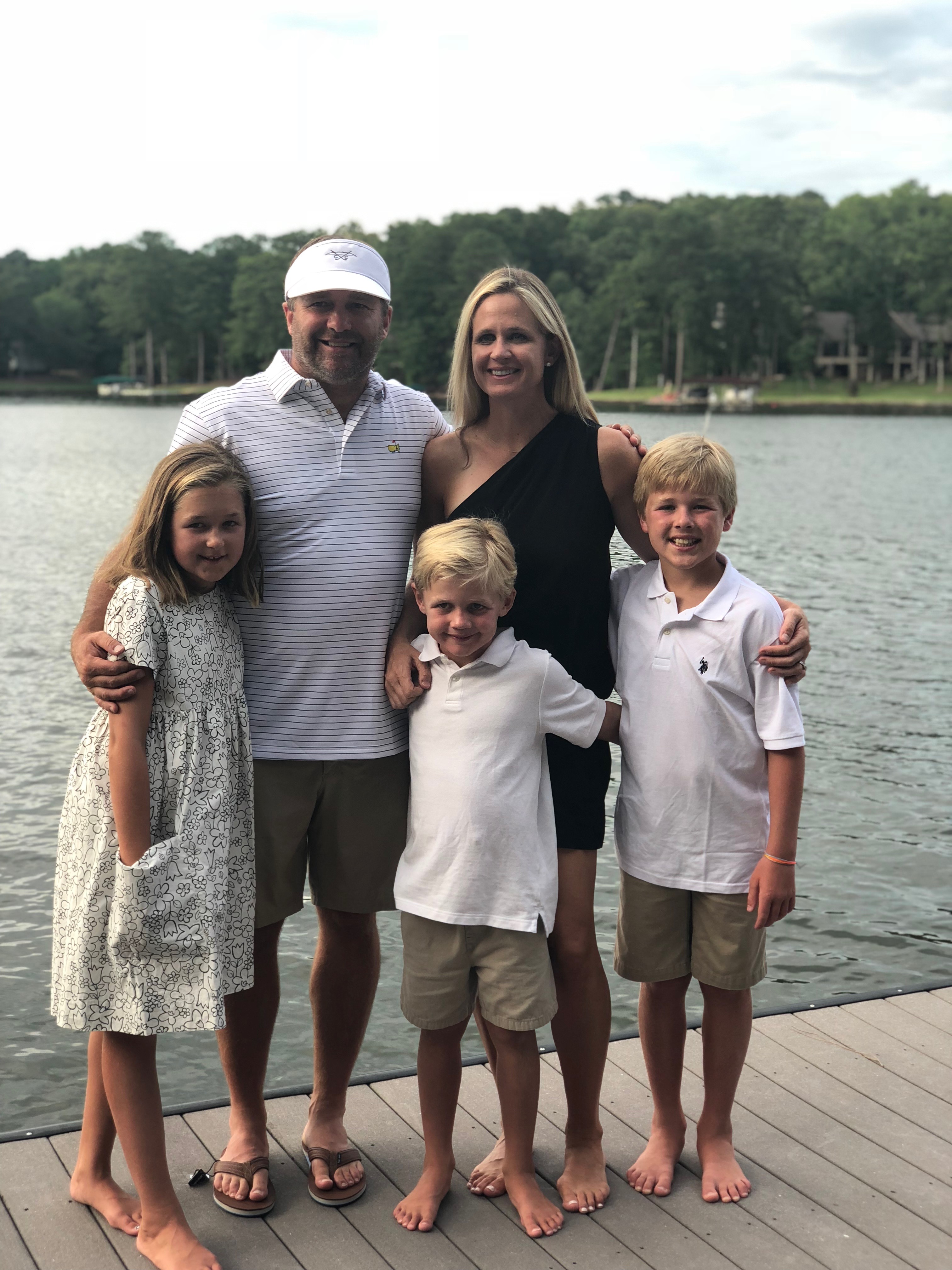 Recognizing the last name of the amazing, talented Mary Beth Smart, many of you can infer that she is definitely an important figure in the Classic City. The first lady of the University of Georgia football team, Mary Beth Smart, is much more than just the wonderful wife to our magnificent head coach, Kirby Smart. Prior to her marriage, Mary Beth Lycett wrote her own story at UGA as a star on the women's basketball court. She played under the nationally renowned Lady Dogs' head coach, Andy Landers. Now Mary Beth Smart is an excellent director of a foundation, wife, and mother to her three children.
Background
Mary Beth was born in the small town of Morrow, Georgia. Once she got to UGA she did, in fact, play women's basketball here, and earned her business degree in finance. She met her soulmate, our soul-coach, Kirby Smart, as she was working in the athletic department. They now have three kids: twins, Julia and Weston, and Andrew.
Favorite memory of being a Lady Dog
In her senior season, the Lady Dogs were undefeated at home. Mary Beth said, "In my last game at Stegeman Coliseum, we upset Rutgers to go to the Sweet 16." Having such a brilliant career on the hardwood, there could not have been a better way to close out her awesome season and Lady Dog tenure.
Lady Dogs Predictions
Mary Beth foresees an Elite 8 in the 2018-19 Lady Dogs' season. Mary Beth excitedly stated, "She [Head Coach Joni Taylor] is doing such a great job recruiting, and I think they are just going to keep building on her and her improvements."
Kirby Smart Family Foundation
"We knew that it was something we wanted to do really before he was even a head coach," she continued, "We wanted to give back to those who needed it because we have been so blessed." According to her, they are just now wrapping up year two of the organization, and in these past 365 days, they have raised almost $250,000. It is a super special foundation that has touched lives all around our community. My dad is on the board at the Salvation Army, a local charity the Kirby Smart Family Foundation donated to, and my dad, the rest of the board, and all of those who pass through the Salvation Army could not have been more grateful of the wonderful thing the Smarts did.
First year back in Athens
"That first year was just awesome! For any Bulldog who steps back in Sanford Stadium will hear the trumpet play and all that good stuff. It gives you chills. We had been away for so long, so to come back was super special!"
Growth of Georgia football
Since Kirby returned, the improvements of this program have been through the roof. A national championship appearance in year two, come on, that's serious improvement. These are the changes us fans have seen, but when you have players walking through your house, like Mary Beth, what type of growth do you think she sees? "You can just see how much bigger the players are. Literally, they are physically huge. He [Kirby] is never going to be satisfied. So yes, we've grown, but we still have lots of room to improve."
The move for her kids
Andrew, Julia, and Weston, as you can imagine, are huge Georgia fans, but I wanted to know if the move from the Bama wagon to the bleeding of red and black was a long process. Mary Beth laughingly claimed, "Even though they had been born in Alabama, they all knew their dad and I were Bulldogs at heart… It [being a Georgia fan] is really not hard when you are in it as a family. When you're dad is putting every ounce of energy into something, it is not that hard to jump on that bandwagon." No matter how long it took, I'm glad they're die-hard Dawgs now. As far as the moving of schools and making new friends, Mary Beth was so thankful for the lovingness that Athens has shown their family.
One word for 2018-19 Georgia football team
"Hungry. We came so close last year to winning it all, and I think those guys got a little taste of success. Playing in big games, big stadiums, they're hungry to get back there."
Favorite away game and tailgate scene
Although tailgates on Saturdays in Athens are nearly unbeatable, another great atmosphere, in Mary Beth's opinion, is the Grove. She referred to Ole Miss as having "figured it out" over there. For a favorite away game, what other place is greater than the World's Largest Outdoor Cocktail Party. Mary Beth said, "It's just so much fun to go back down to Jacksonville, St. Simons, and Sea Island, where you see all that red and black. Seeing the stadium split down the middle, it's all just a really great tradition."
Favorite game (player and fan)
Through the years the Lady Dogs and the Lady Vols have duked it out for the Southeastern Conference crown, and for that matter, the national crown as well. During Mary Beth's time on the hardwood at Georgia, the rivalry between us and Tennessee was at the pinnacle of hate. Each were national contenders, and the two teams met at least once a season, which just increased the hate. Despite the anticipation and dislike going both ways, these games weren't always the most fun because more times than not, during Mary Beth's time, the Lady Dogs did end up on the losing end of this rivalry. Over the past two seasons and what the 4-0 Dawgs have brought us so far in 2018, the Georgia faithful have witnessed some pretty awesome games. In Mary Beth's opinion, the greatest Georgia football game, she has seen as the first lady of Georgia football, would have to be the Rose Bowl. She classified it as simply "exciting." There are no words to bring that game justice because of the happiness it brought her, her family, and the rest of the Bulldog Nation.
Predictions
As the wife of the head coach, it's hard to answer what she expects this season, so she asked me to write, "Obviously, I hope we win them all." Kirby is a week by week type of coach, so you can't blame his wife to go against what he is preaching, but I know her and her husband both see great things in store for the football program, this university, and those who bleed red and black!