Watch a fullscreen slideshow (opens in new tab)
HERE
.
These photos can be viewed, downloaded
HERE
.
Junior wide receiver Matt Landers met with the media after Wednesday's practice and talked about his journey as a player since enrolling at the University of Georgia in June of 2017. Landers discusses getting used to Head Coach Kirby Smart and college as a freshman as well as the work he has put into becoming not only a better receiver but a better football player, especially when it comes to blocking and playing on special teams.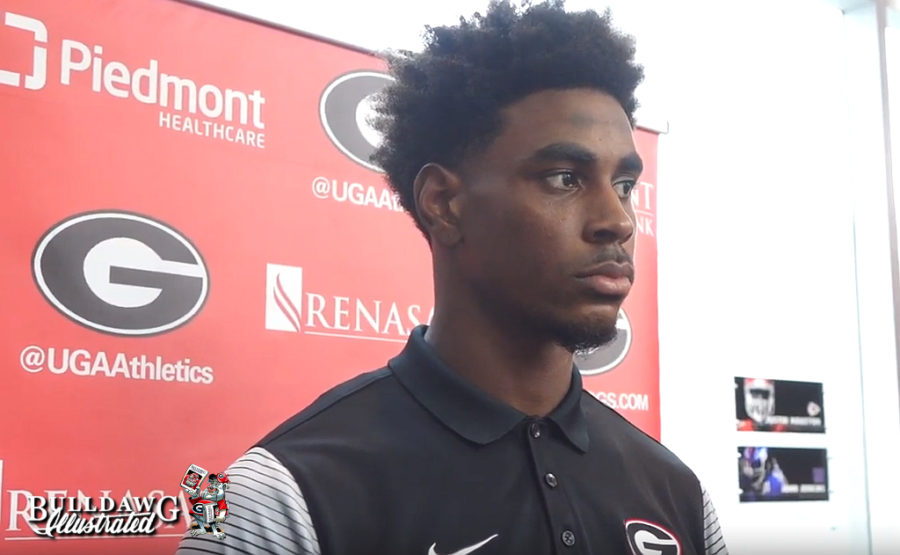 "I have to just put in a lot of extra work. There are times when I didn't feel like doing that," said Landers. "And I still had to get up and go get it."
"In high school, I didn't really play a lot of special teams, and I didn't know how serious it was until I got here," added Landers. "When I got here, I really locked in and finally bought in and just being a help to the team."
You can watch Matt Landers' full post-practice interview from Wednesday by clicking on the video below.