[su_spacer size="20″]

[su_spacer size="40″] This weekend, don't miss out on an opportunity to meet and greet some DGDs at the UGA Bookstore.
[su_spacer size="20″]
On Friday, former Georgia signal caller Aaron Murray and UGA's Loran Smith will be at the store from 5:00 to 7:00 PM ET. You get two autographs and a photo with Aaron when you purchase a $10 ticket *Limit one ticket per person. Loran will be available to sign copies of his latest book:
A Letter to Larry
.
[su_spacer size="40″] Before the football game on Saturday versus Kentucky, legends Vince Dooley and Charley Trippi along with former UGA wide out Chris Conley will be at the Bookstore from 9:30 to 11:30 AM ET. Conley and Trippi will be available for autographs, and Vince will be signing copies of his latest book:
History and Reminiscences of the University of Georgia
.
[su_spacer size="40″]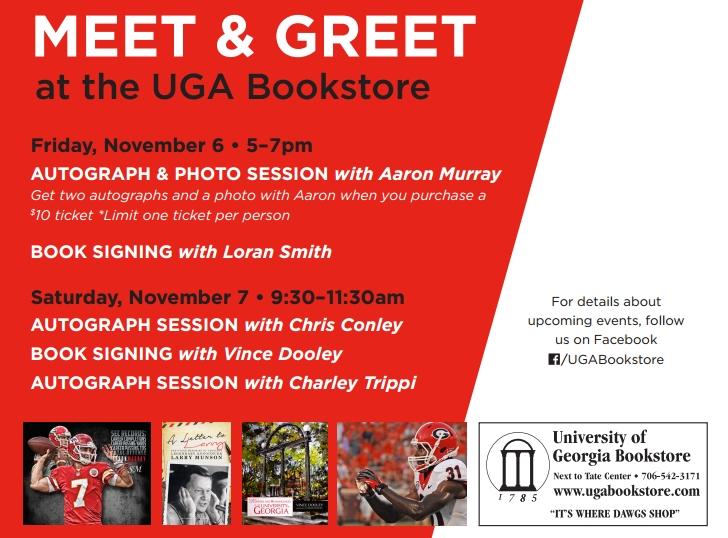 [su_spacer size="40″]
Follett – Educational Products, Services and Technology
[su_spacer size="40″] [su_spacer size="40″]