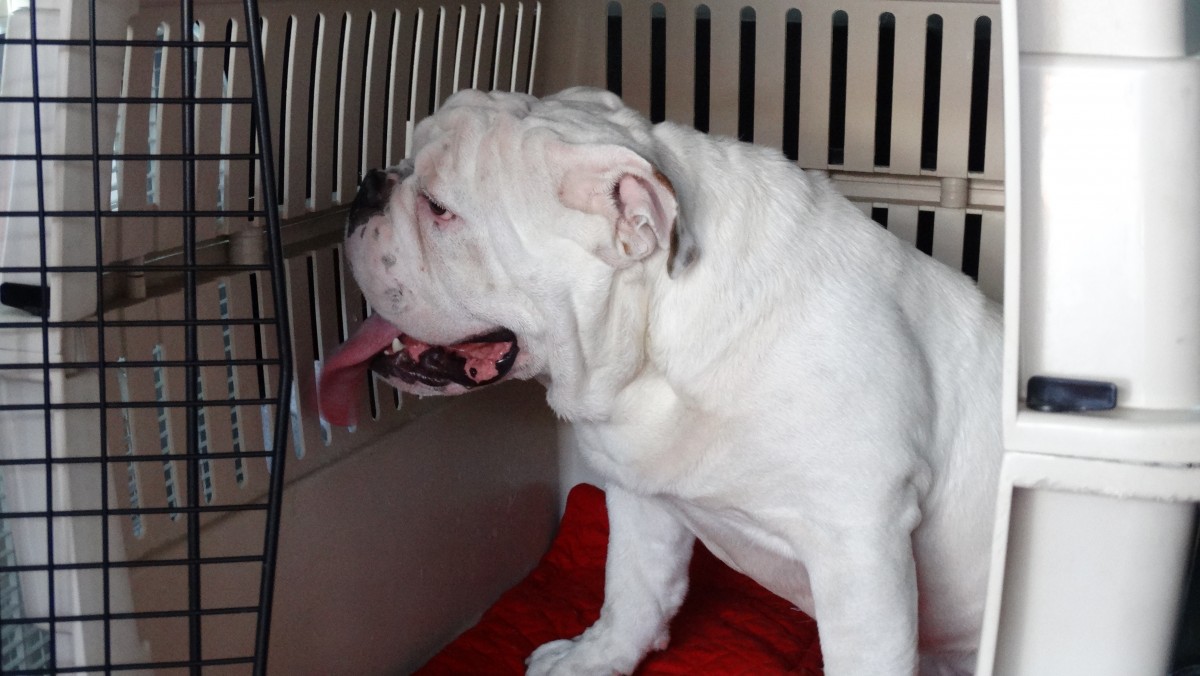 [su_spacer size="20″] For nearly 60 years, Uga has been the mascot of the University of Georgia. Most recently, Uga IX, also known as Russ, has been the beloved English Bulldog that has carried on the tradition of Uga at Georgia since 2012, but now, it has come time to pass that torch on to a younger pup. Meet Que – in the on-deck circle to be Georgia's next Uga.
[su_spacer size="20″]
It's July in Georgia which usually means it is hot and humid, and yesterday in Athens, GA at Georgia's 10th Annual Countdown to Kickoff, held between the legendary hedges at Sanford Stadium, was no different. This year's event had a special celebrity in attendance. In the midst of that tenacious, sweltering Georgia heat, a "cue-ball white" English Bulldog was chilling out in the tunnel. The grand-son of Uga IX greeted fans and took in all the sights and sound of the UGA Fan Fest.
[su_spacer size="40″] Now, Que has yet to be tested and proven in the fires of game day, but I must say, I was impressed with the young pup's performance. The "all-white" English Bulldog was as cool as a cucumber as fans and guests stopped to greet the young fellow and snap a picture or two. Even the Redcoat Band's seven songs in a row did not phase the stall worth grandson of the current Uga, Russ.
[su_spacer size="40″]
[su_spacer size="40″] Russ had served as an interim Uga after the
sudden death of Uga VII
during the 2009 season and again in 2010 when Uga VIII became ill and was unable to continue serving in the role of Georgia's mascot. Unfortunately,
Uga VIII would pass away
early in February of 2011, but Russ carried on being Georgia's interim mascot throughout that season till he was named Uga IX for the 2012 season. So far in his career as Uga IX, Russ has posted a 40-17 record.
[su_spacer size="40″] There is no guarantee that Que will be the next Uga. There is a process that each of the English Bulldogs must go through before being chosen for the honor. Charles Seiler, one of the late and beloved
Cecelia Gun Seiler
sons, did state that there are two other dogs that could also be considered for the role of Georgia's mascot, but are younger than Que, who was up first. He stated that today's event could be considered a "trial run."
[su_spacer size="40″] I could not have asked for a better interview and photo opportunity from Que. He even posed and smiled for the camera. I don't know if the rookie will be chosen as the next Uga, but he has stepped up to the on deck circle.
[su_spacer size="40″]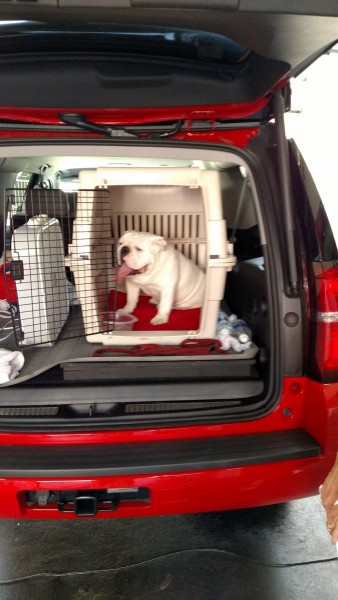 [su_spacer size="40″] For more on Georgia's mascot, Uga
[su_spacer size="40″]
History of Our Mascot