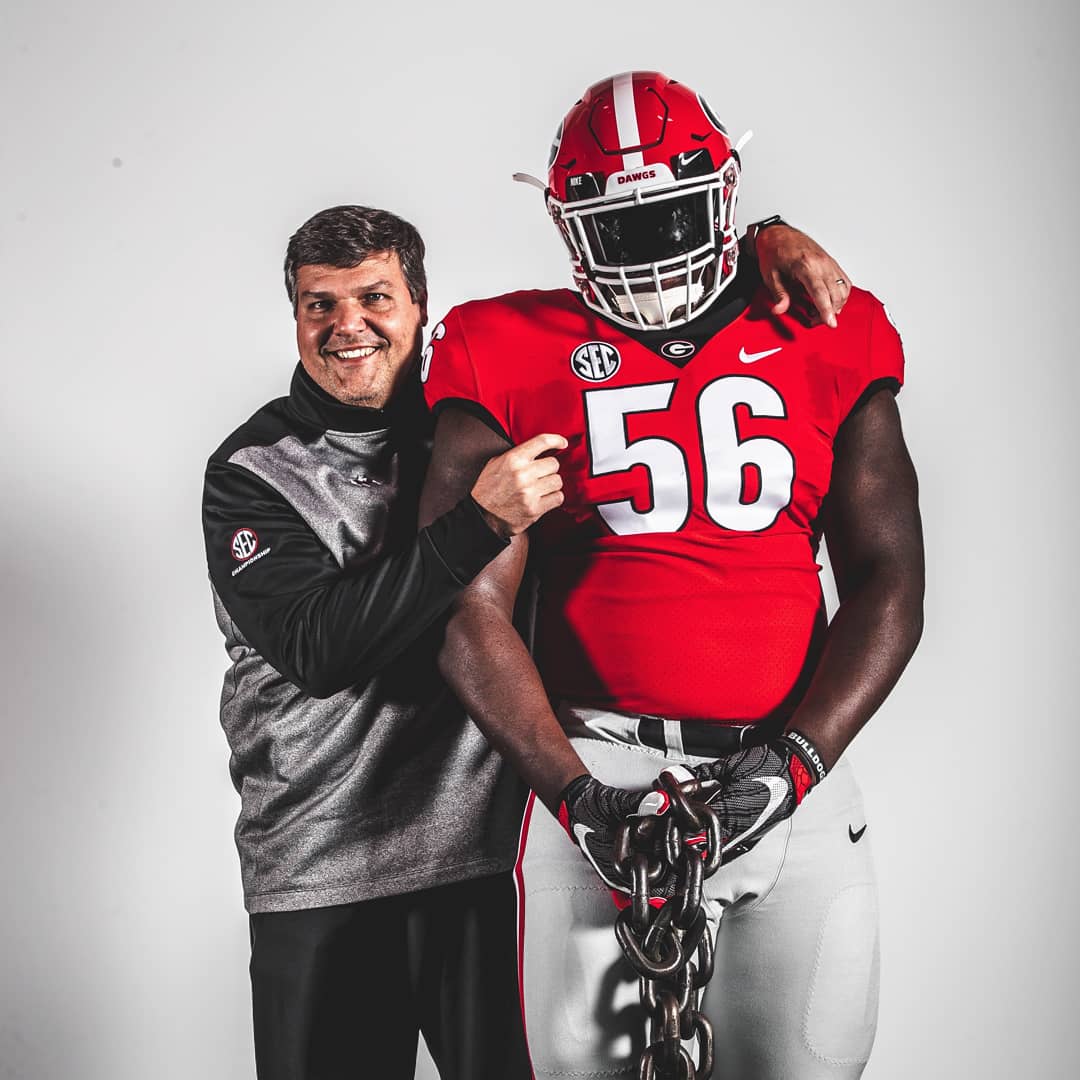 The ink is dry, the paperwork has been received by UGA. Micah Morris is officially a Georgia Bulldog.
The Dawgs are getting a fantastic offensive line prospect in the 4 Star from Camden County. At 6'4″, pushing 6'5″, weighing over 315 pounds, Morris is a powerhouse. The young man has legs that look like tree trunks and he can move and bend well. Morris has proven to be dominant in Region 1 7A in GHSA Football. That region comprised of Camden, Colquitt, and Tift County pits some of the most talented players in the state, and toughest, against each other year in and year out.
Morris is a versatile linemen. Playing in Coach Bob Sphire's spread offense down in Camden, Morris is used to getting out in the open field in the screen game and blocking 2nd and 3rd level defenders. He's also a road grader in the run game on down and reach blocks. Matt Luke did a great job jumping into Morris's recruitment after Sam Pittman left and ultimately it was enough to get Micah to choose the Dawgs over South Carolina, Clemson, Auburn, Alabama, and a host of others. Luke likes players that can cross train, and Morris can definitely do that as he could play guard or tackle when he arrives in Athens.