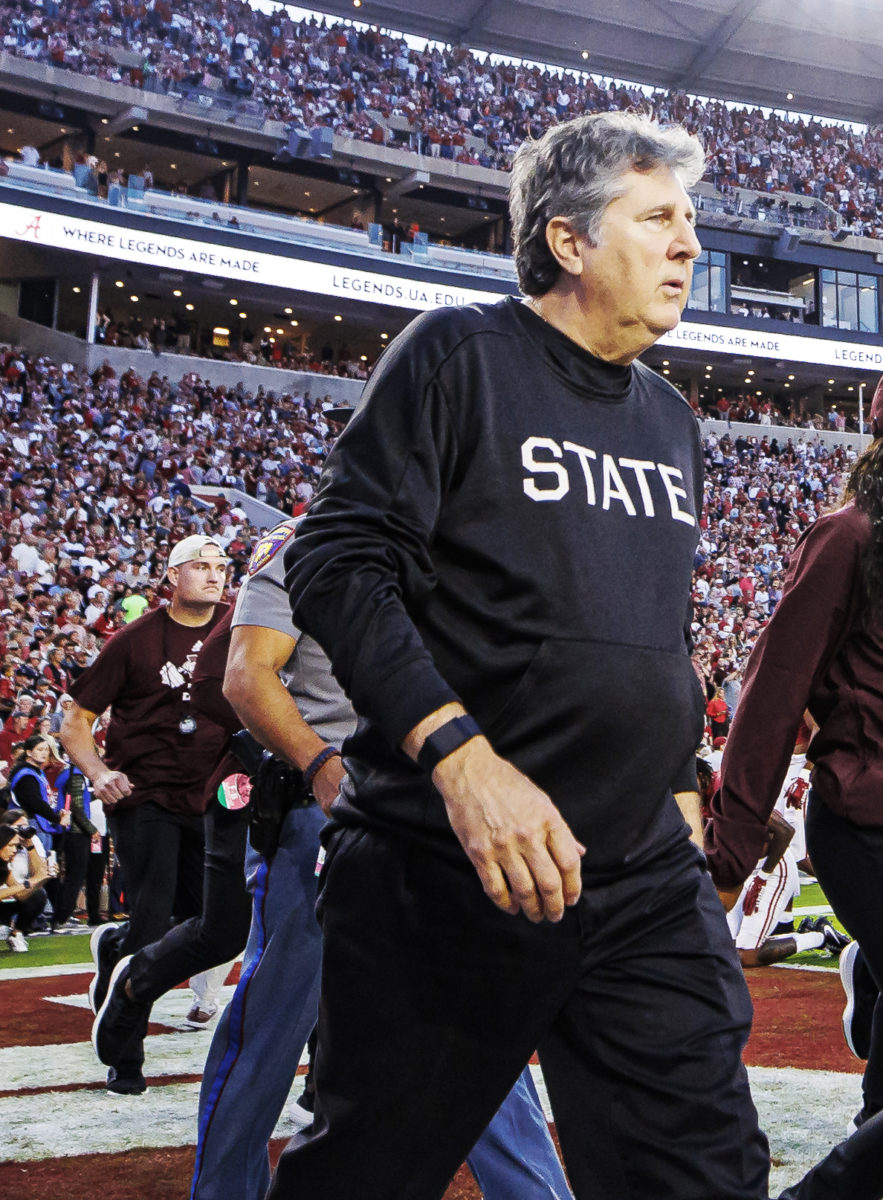 Mike Leach (Head Coach) – Mike Leach is definitely a well respected coaching personality in the sport, and quite frankly it's well deserved. He says what he's thinking, and he'll stick to it as if nothing happened. That's kind of how he approaches coaching. Leach is known for his air raid offenses, and you can see it in the stats. His Bulldogs are second in the SEC in passing and last in rushing. He'll be sure to test the Georgia secondary when Kirby Smart and company roll into Starksville next week.
Will Rogers (QB #2) – Currently the passing leader in the SEC, Will Rogers is a proven threat at the quarterback position. On the year he's thrown for 2,555 yards, 23 passing touchdowns and has made 258 completions, a conference record. Although Mississippi State definitely favors throwing versus running, they've proven it to be a valid preference being probably the most effective passing offense in the country.
Caleb Ducking (WR #4) – Standing at 6-foot-5 at the wide receiver position, Caleb Ducking is legitimately different size wise. Ducking leads the team in receptions with 35, seven of which have been for touchdowns, and it makes sense because he's literally a giant target given his stature. So far this season he's amassed 365 receiving yards which is the second most on the team. Be wary of him when Mississippi State is in goal to go situations as Georgia's tallest starting cornerback Kelee Ringo is only 6'3.
Rara Thomas (WR #0) – Rara Thomas has incredible physicality. Just watch his 25-yard touchdown against Kentucky a couple weeks ago, it's a great example. That physicality has propelled him to the top of the Bulldogs' receiving yards list where he leads with 540 yards off of 36 receptions. He's an efficient receiver, catching the ball with an average of 15 yards per pop. On third downs, he'll be the guy.
Emmanuel Forbes (CB #13) – You don't have to say much to understand Emmanuel Forbes impact on the Mississippi State defense, so just know that he leads the nation in interceptions having picked off the ball five times in eight games this season. Two of those have been for touchdowns too, so Stetson Bennett needs to be careful throwing his way. Forbes knows how to play the ball, and the Bulldogs will use that to their advantage come game day.
Nathaniel Watson (LB #14) – The Georgia Bulldogs have only allowed seven sacks this season, so they'll have to be careful facing Nathaniel Watson if they want to continue to keep a pretty clean sheet. Watson leads Mississippi State in sacks with four and is second on the team in total tackles with 68 so far this year. Watson isn't just getting to the quarterback though. He's also affected the game by forcing turnovers too. He's nabbed one interception and forced one fumble too.