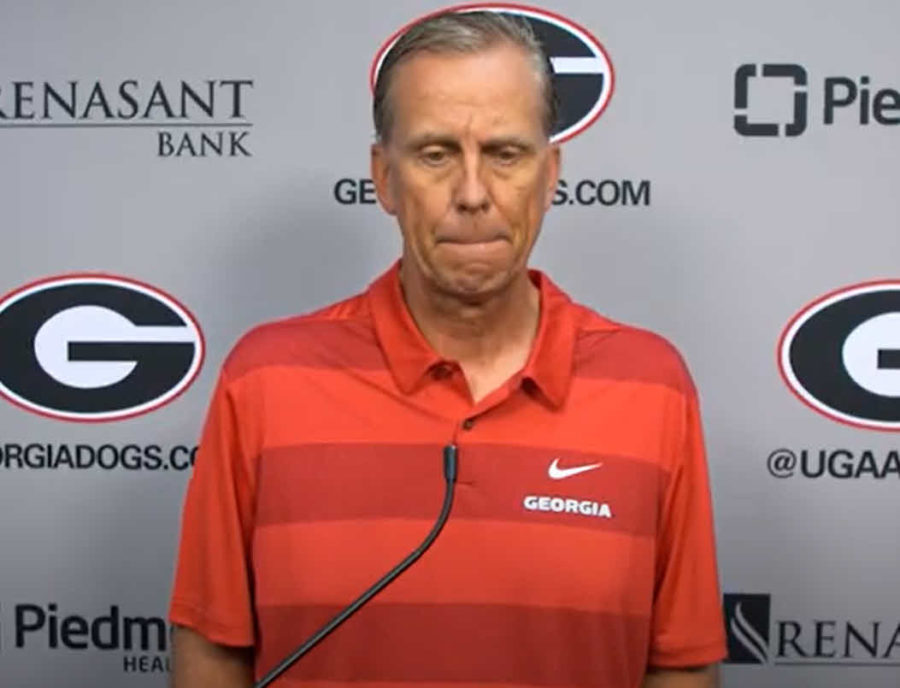 While explaining his offensive philosophy and how it has changed over the years, Georgia's new offensive coordinator gave us insight into his development as an offensive coach and the coaches he apprenticed under during his journey to UGA. From Les Miles' "Run it" to Air-Raid pioneers, Monken has seen it all.
Alright, so that's a great question because there's different times when you've coached as long as I have where you go through systems of, early on, where variety in offenses was going from pro to slot. I mean that was a variety. Like, 'Holy cow they're going from pro to slot.' And differences in coverages might be what their variations were from pro to slot. And then when you go into the early 90s there were a few teams that were going one back and were spreading it out, but really still your quarterbacks were not nearly as athletic. If a quarterback was a runner, you'd play a triple-option style offense. If he was a thrower, much of those at that time were throwers, not runners. Obviously the game has evolved in terms of the athleticism of the position. So, you evolve as you get going. I try to think back, what would have been 18 years ago when I got with Les Miles, and Les Miles was a 'run it,' as an offensive line coach. He thinks, fourth-and-fours toss it, Jacob Hester, on toss power for a first down as opposed to throwing it. But before then I was at Louisiana Tech, where we were no-huddle and throwing it under Gary Crowton, then you go from there. So you develop things you like then you go to Oklahoma State back again, and I learned a little bit of the air raid with the Dana Holgorsen that he had learned through Mike Leach and that group from previously. You develop the things you like, and then you go to the NFL and, like you said, you bounce around things you like there, ways of identifying how to attack people, and again it still comes down to utilizing your personnel to the best of their ability. You have to be able to be balanced. Balance isn't just run-pass, it's ball distribution to players. It's utilizing the whole field. Obviously, being able to comfortably turn around and hand the ball off is a big part of that for your quarterback. You got to be careful how often you put so much on a player's plate.
What do you look for in a quarterback to run you "balanced" offense, Coach Monken:
Well, first of all, accuracy is number one because if you're going to throw the football, you have to be accurate with the football. That would be number one. How are they accurate in terms of throwing the football? Mental toughness. I think that's up there—that's got to be a big part of it, how they handle [it]. Because quarterbacks are closely aligned with winning and losing as coaches, they're the closest you're going to get in terms of your players being aligned with winning and losing. So, those guys have to handle the ups and downs of the position. So the mental toughness part of it, the ability to sustain through the ups and downs of playing the position and the media scrutiny. The next part is athleticism, the ability to move and extend plays the game has become that so much more in terms of your athleticism. So when you're talking about accuracy, mental toughness, and the athletic ability to escape and make plays are probably the top three. I'm probably missing some but off the top of my head, those are pretty important characteristics. It's hard to be a statue anymore and be consistently explosive and be able to move the football.