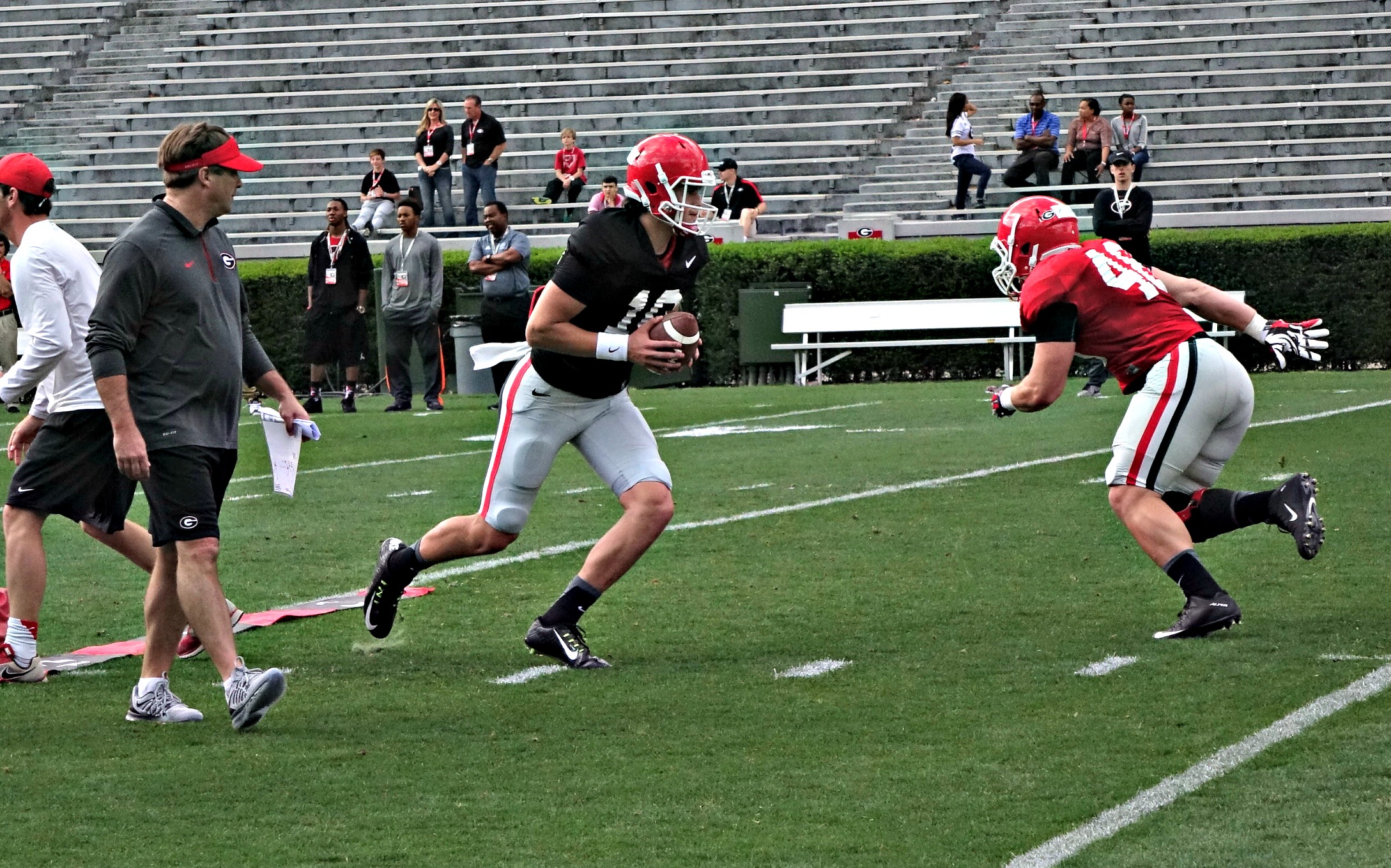 Kirby Smart would "be open" to playing more than one quarterback in the season opener against North Carolina in the Georgia Dome, according to Brandon Adams of the AJC.


"I'd be open to that, but it's not something that would be beneficial for the overall program," Bulldogs coach Kirby Smart said Monday during a break from the Chick-Fil-A Peach Bowl Challenge golf tournament, where he was playing.

"I think you make that judgment (based on) how guys are playing during the game and the 28 practices prior to that," he added.


Let's hope that one of the three contenders, (Greyson Lambert, Brice Ramsey or Jacob Eason) can establish himself as the leader of the offense during summer workouts. A team with young starters on both the offensive and defensive lines is going to need a stable presence under center.