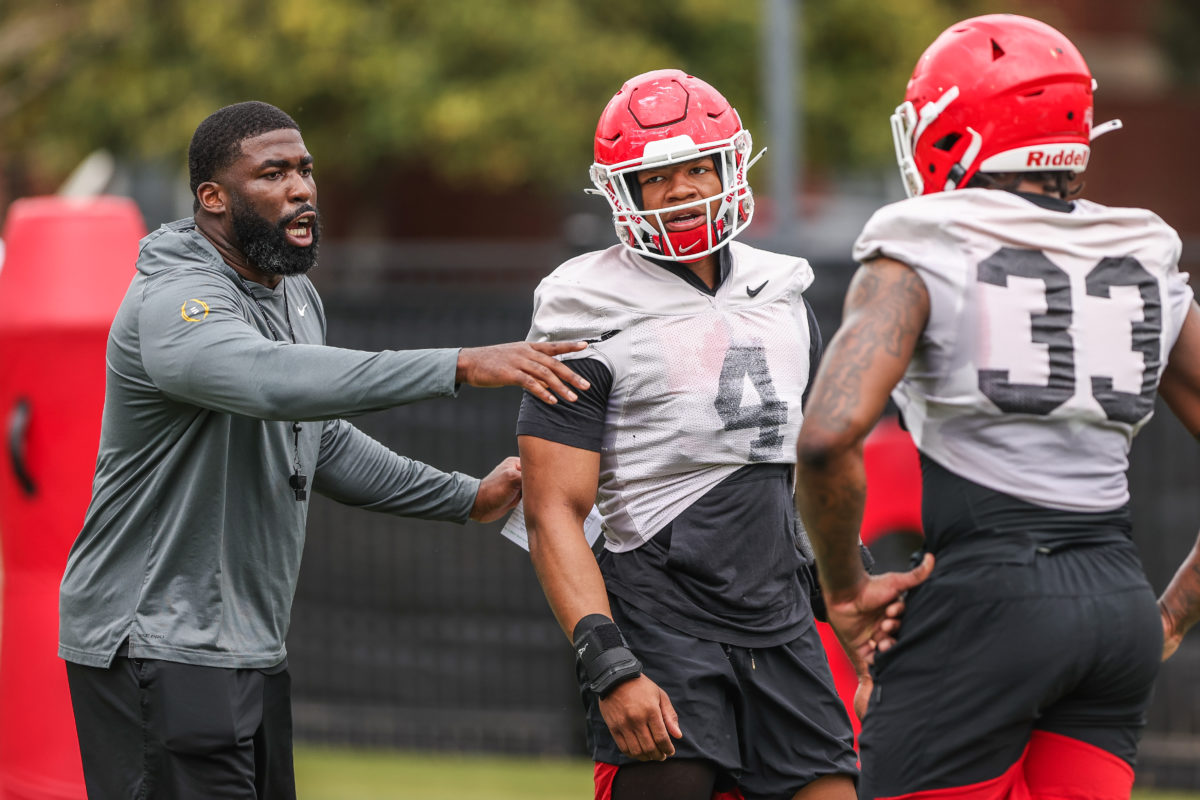 We're now two practices into spring, and Georgia's new coaching hires are already making an impact. This offseason has been harsh on the Bulldog's coaching staff. They've had to make four acquisitions in order to make up for the loss of Lanning, Hankton, Addae, and Luke. Regardless, it appears that Kirby has done it again.

Smart's ability to recruit extends far past that of high school locker rooms and into the coaching offices of opposing universities across the country. From TCU, to U of Miami, to Rutgers, to UNC, Coach Smart's knack for finding talent is constantly on display.

When asked about the new linebackers' coach, Chidera Uzo-Diribe, Nolan Smith had nothing but kind words. "You know, he's really been coaching us up a lot, and I love him…I've known him for about two, three weeks, but he seems like a great guy, and hopefully we get to know him further." Nolan raved about Coach Uzo-Diribe's ability to relate to him saying, "…off the field… it's almost like he's a player if you want me to be honest with you…he relates but… you still have that respect for him." Coach Uzo-Diribe joins the Dawgs after a short stint at TCU, and is clearly proving himself worthy of the hire so far.

Veteran wideout, Kearis Jackson says new receiver's coach, Bryan McClendon, is a "high energy guy, but means business at the same time." Coach McClendon, or Coach "B-Mac" returns to Athens after spending time at the USofC, U Miami, and Oregon. McClendon's transition has proved to be easy as he's already familiar with a fair share of Georgia players because of his presence on the recruiting trail.

The hire of Fran Brown as defensive back coach was surprising to fans, as he wasn't thought to be a frontrunner for the job, but fifth-year safety, Chris Smith, seems to like what he's seen so far. "He's a really down-to-earth guy. He's going to keep it real with you no matter what, but you know he wants to see you win…" Coach Brown is a New Jersey native and new to the south. Smith even joked saying, "He's really up north. You know, I'm a real down south kid." Before UGA, Brown had experience coaching at Temple and Baylor alongside Rutgers.

UGA's newest addition was unexpected. Not because of who they hired, but because of why. Georgia had searched for a new offensive line coach after Matt Luke stepped down to spend more time with his family. This led the Dawgs to return a familiar face in Coach Stacy Searels who was previously at UNC. When asked what were his first impressions of Coach Searels, center, Sedrick Van Pran, said, "Absolutely love him. Very technical guy. Really smart football-wise."

As the days pass, it feels like this team is looking more and more different than the one that beat Alabama back in January. With the leaving of familiar faces, and addition of new ones, the Dawgs are working to build a new identity for the upcoming season. In the meantime, fans should sit back and watch as Kirby Smart maneuvers this team through 2022. Iron sharpens iron, so expect the Georgia Bulldogs to be SHARP come September.