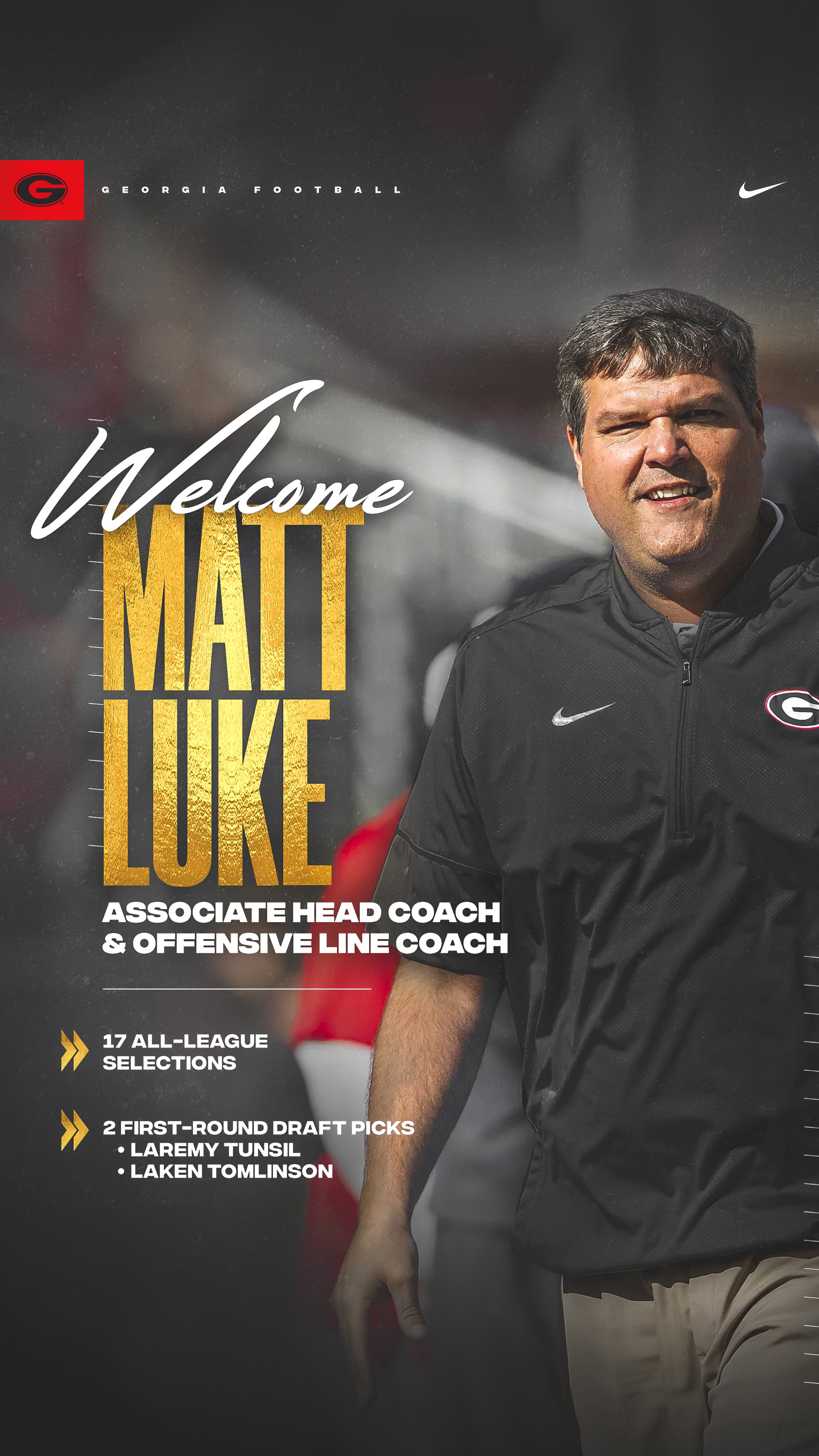 The salary of Georgia's new offensive line coach was revealed to several media outlets on Friday.
According to UGA, Matt Luke's base salary is $375,000 along with an additional salary of $525,000 for a total of $900,000.
Last season, former offensive line coach and new Arkansas Razorbacks head coach Sam Pittman made that same amount.
Luke was the head coach for the Ole Miss Rebels the last three seasons going 15-21 in that span. Luke is a homegrown Oxford product where he played. He has a history of coaching the position at Ole Miss, Duke, Tennessee, and Murray State. Luke also served as co-offensive coordinator at both Duke and Ole Miss.
"We are extremely excited and fortunate to have Matt join our staff," said Smart after Luke's hire "He's a proven football coach who has a wealth of experience on the offensive side of the ball, especially in the offensive line. He has a great reputation among those who have played for him and it's obvious watching his teams over many years that players love him and play hard for him."
Since arriving at Georgia, Luke has been out on the recruiting trail. Earlier this week Luke and Smart visited verbal commit, Tate Ratledge, at his school in Rome, Ga.
As of right now, Georgia's 2020 recruiting class has four offensive line commits, and the group is very highly touted. The Bulldogs' have commitments from 5-star offensive tackle Broderick Jones, 4-star tackle Tate Ratledge, 4-star tackle Chad Lindberg, and 4-star center Sedrick Van Pran. 4-star tackle Joshua Braun has since committed to Florida.
.