[su_spacer size="20″]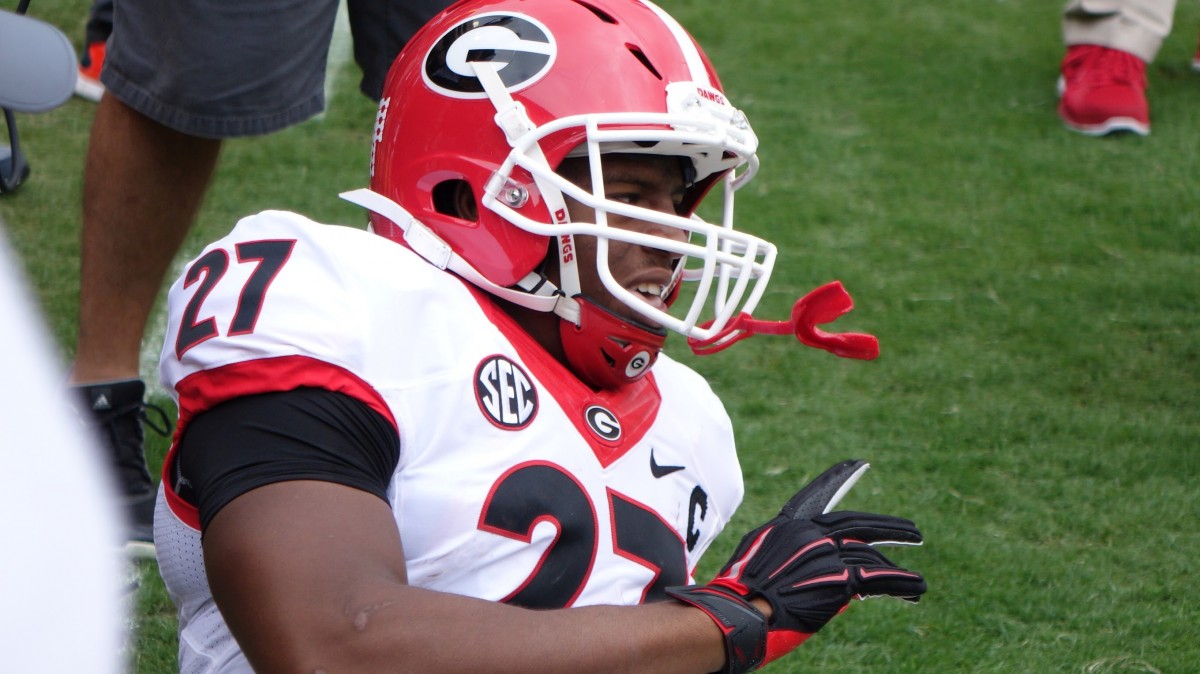 [su_spacer size="20″] University of Georgia sophomore running back Nick Chubb suffered an apparent left leg injury after being tackled going out of bounds on the Bulldawgs first offensive series of the game during the first half of play versus Tennessee.
[su_spacer size="20″]
In obvious pain, he was assisted up and to a training table by two of Georgia's medical personnel and was carted from the sideline for further evaluation. It is not known how serious of an injury he sustained, but he will not be able to return to play for the remainder of the game.
[su_spacer size="40″]
Update:
In Georgia's post-game presser after their loss to Tennessee 31-38, Coach Mark Richt stated that they are optimistic that Nick Chubb will not need surgery on his injured left knee. However, he also added that they need to get confirmation on that, and he wasn't 100% sure.
[su_spacer size="40″]
@ProFootballDoc Richt: "pretty hopeful it won't require surgery but …not 100 percent sure of that. We've got to get some confirmation.

[su_spacer size="40″] [foogallery id="67377″] [su_spacer size="80″]