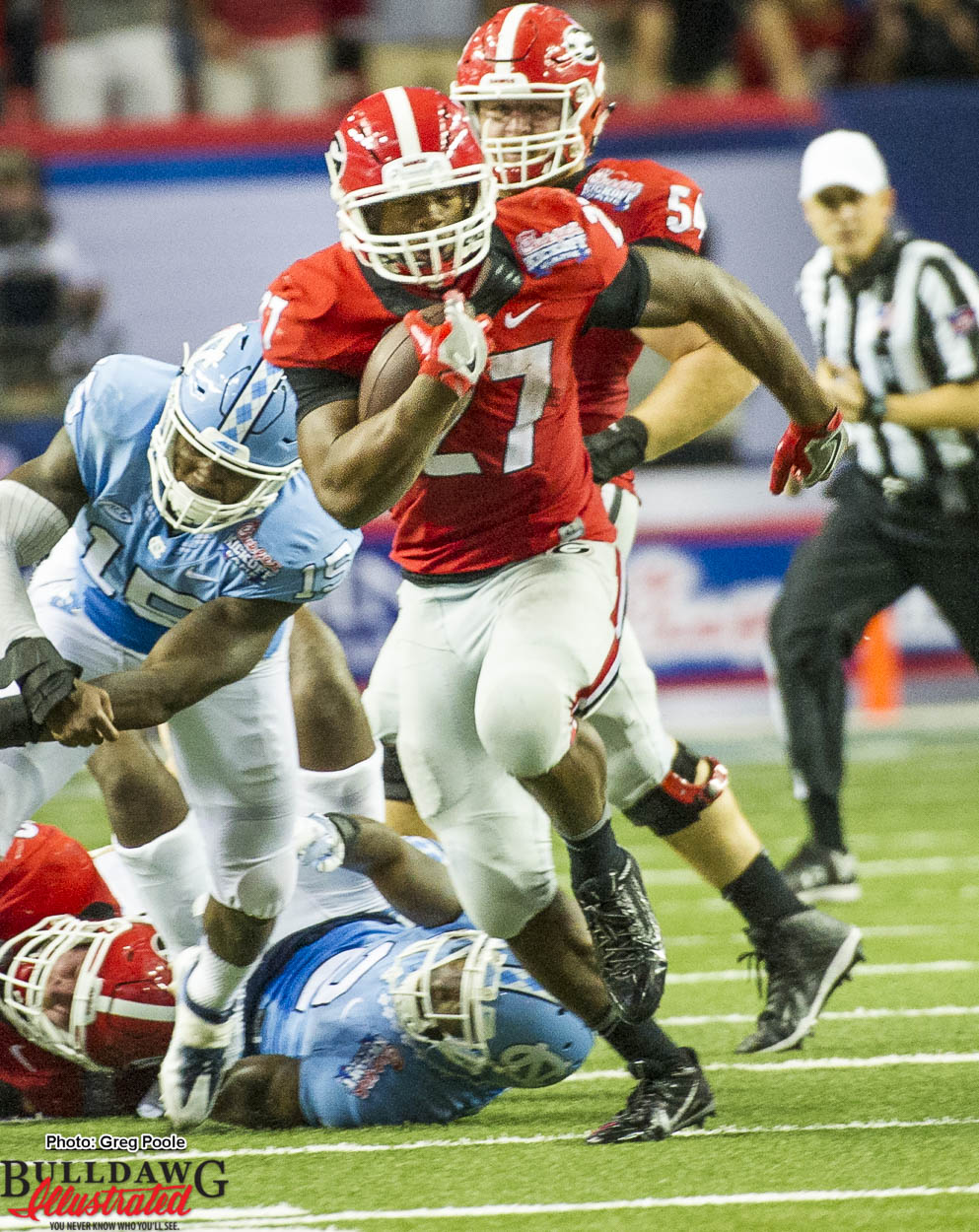 Georgia senior running back Nick Chubb is one of forty players named to the 2017 Walter Camp Award watch list for Player of the Year per the Walter Camp Football Foundation's announcement on Friday.


If Chubb ends being awarded the Walter Camp Player of the Year, he will only be the second Georgia Bulldog to do so. The first and only player from UGA to win the Walter Camp Player of the Year award is former Bulldog running back Herschel Walker in 1982.


Other SEC running backs on this year's Walter Camp watch list are Alabama junior Bo Scarbrough and LSU junior Derrius Guice. In addition to B. Scarbrough, Alabama has three additional players on the 2017 watch list and include junior DB Minkah Fitzpatrick, sophomore QB Jalen Hurts, junior WR Calvin Ridley. Other notable SEC players named to the watch list are Auburn senior place kicker Daniel Carlson and LSU senior LB Arden Key.


The current list of 40 players will be narrowed down to ten semi-finalists in November, and the winner of the 2017 Walter Camp Player of the year wiwll be announced on Thursday, Decembere 7th. The trophy will presented at the Foundation's 51st annual national awards banquet on January 13, 2018 in New Haven, Connecticut.


Since 1967, the Walter Camp Foundation has been recognizing the best college football players in the nation. To learn more about the Walter Camp Foundation and to see the full watch list for the 2017 Player of the Year, visit http://waltercamp.org.