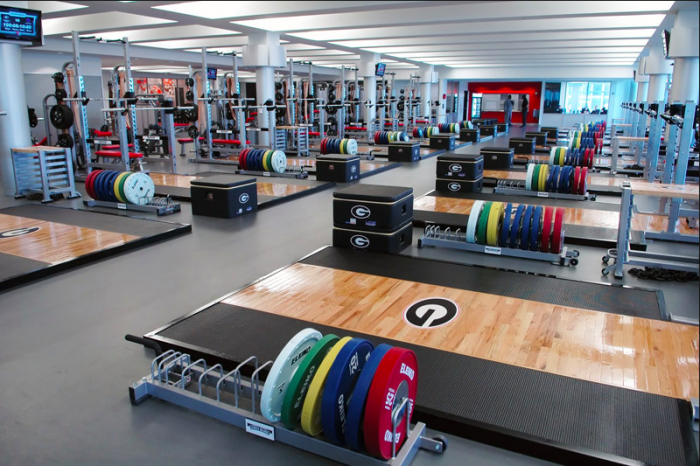 One of the University of Georgia's most dreaded and heralded offseason traditions seems to be a victim of the "out with the old and in with the new" transition taking place at Butts-Mehre this offseason. 
I can confirm after talking with an unnamed player in class yesterday that the "Mat Drills" that have taken place every February as a prelude to the upcoming spring practice will not be drawing blood, sweat and tears out of the boys this year.
This past December UGA hired a new strength and conditioning coach in Mark Hocke,  replacing longtime Bulldog Joe Tereshinski – an advocate and implementer of the infamous drills.
But Hocke has other plans between now and spring practice, a time where mandatory workouts are in full-swing. And according to the player referenced, he claims they have been "insane."
Mat Drills were brought to UGA in 2001 during the first year of the current Mark Richt era. Implemented then by former strength and conditioning coordinator Dave Van Halanger, the drills are named after a segment in the overall drill that is conducted on a wrestling mat. The entire drill is done in three segments of 21-minutes focusing on agility, running and sprinting, and quickness. Players are highly critiqued by coaches during the drills and are often demanded to re-do a segment to the coach's satisfaction.
Oh, and it's all done over a span of 10 consecutive days at 5:50am.
Mat Drills 2014 from Georgia Football on Vimeo.
Mat Drills have long been a point of pride amongst players who can say they've completed them and fans who follow the program alike. So what are your thoughts on the excusing of a seemingly sacred drill and program in lieu of new philosophies being implemented at Georgia during a time when change seems like the only option? Please share below: