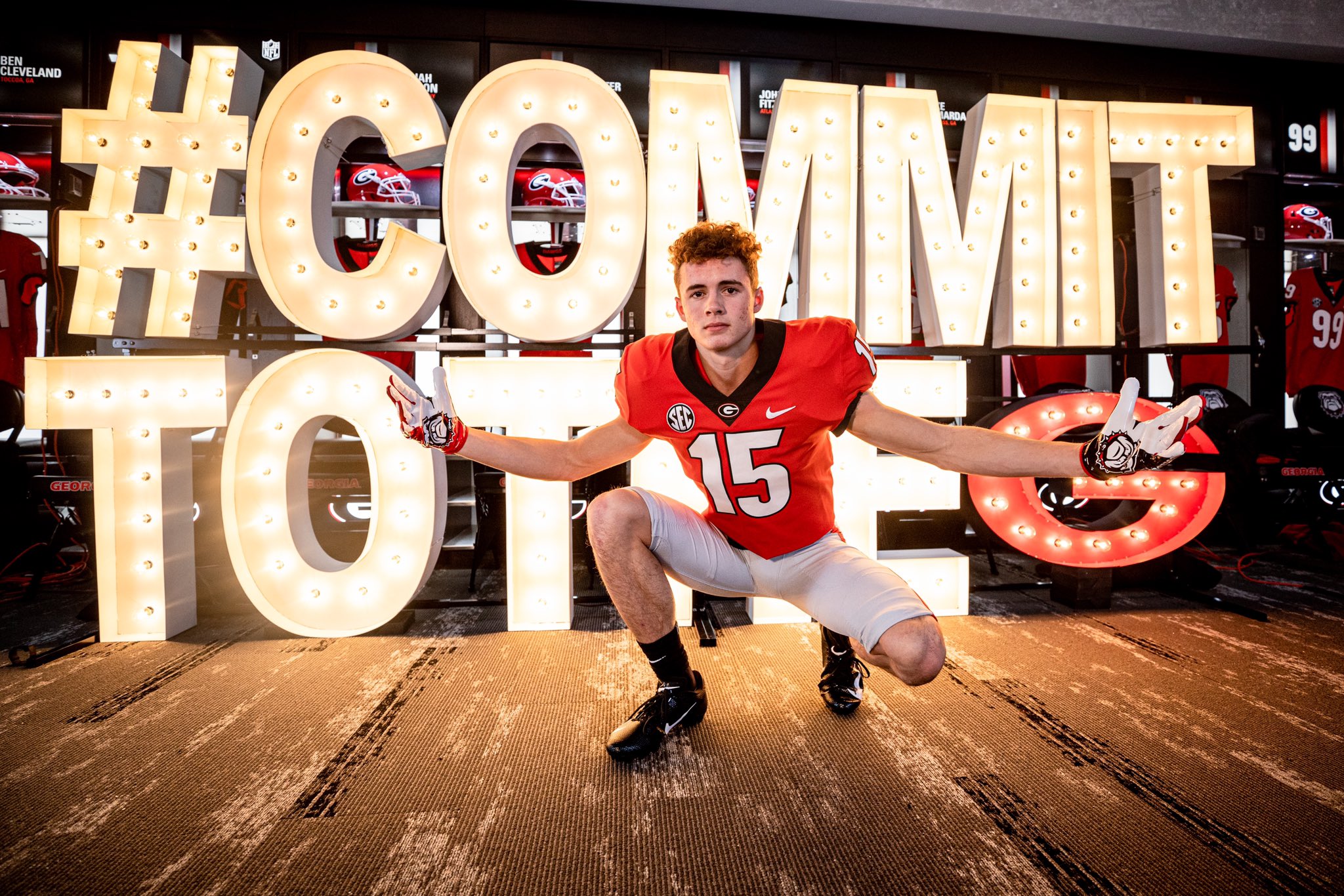 Just after 2 p.m. ET on Sunday afternoon, North Murray High School senior Ladd McConkey announced his decision to commit to the University of Georgia via Twitter.
Georgia just recently offered McConkey as a receiver back on January 20th.
A talented 6-foot-0 and 180 lbs athlete, McConkey embodies the "athlete" title as he has done a little bit of everything for the Mountaineers football team playing at CB, RB, QB, and WR and he also returns punts and kicks on special teams.
McConkey had over 3,051 all-purpose yards in 2019. On offense, he was 124 of 209 passing for 1,771 yards and 20 TDs. He had 924 rushing yards and another 10 TDs on the ground. On defense, he had 4 interceptions, three of which he returned for TDs. And on special teams, he had three kick returns for 160 yards and a touchdown while he had 4 punt returns for 196 yards and two additional touchdowns.
The 2020 prospect has speed to burn. Ladd was hand-timed in the forty at 4.44 seconds by the staff at Louisville, but. he also ran a 4.56-second laser-timed forty as well as a 4.12-second short shuttle at The Opening Regional back in the spring of 2019.
If that is not all, McConkey also plays varsity basketball and competes in track and field at North Murray High School.
You can watch Ladd McConkey's most recent highlights by clicking on the video below as well as a recent interview.
Ladd McConkey Recruiting
Scholar Athlete of the Week – Ladd McConkey, North Murray