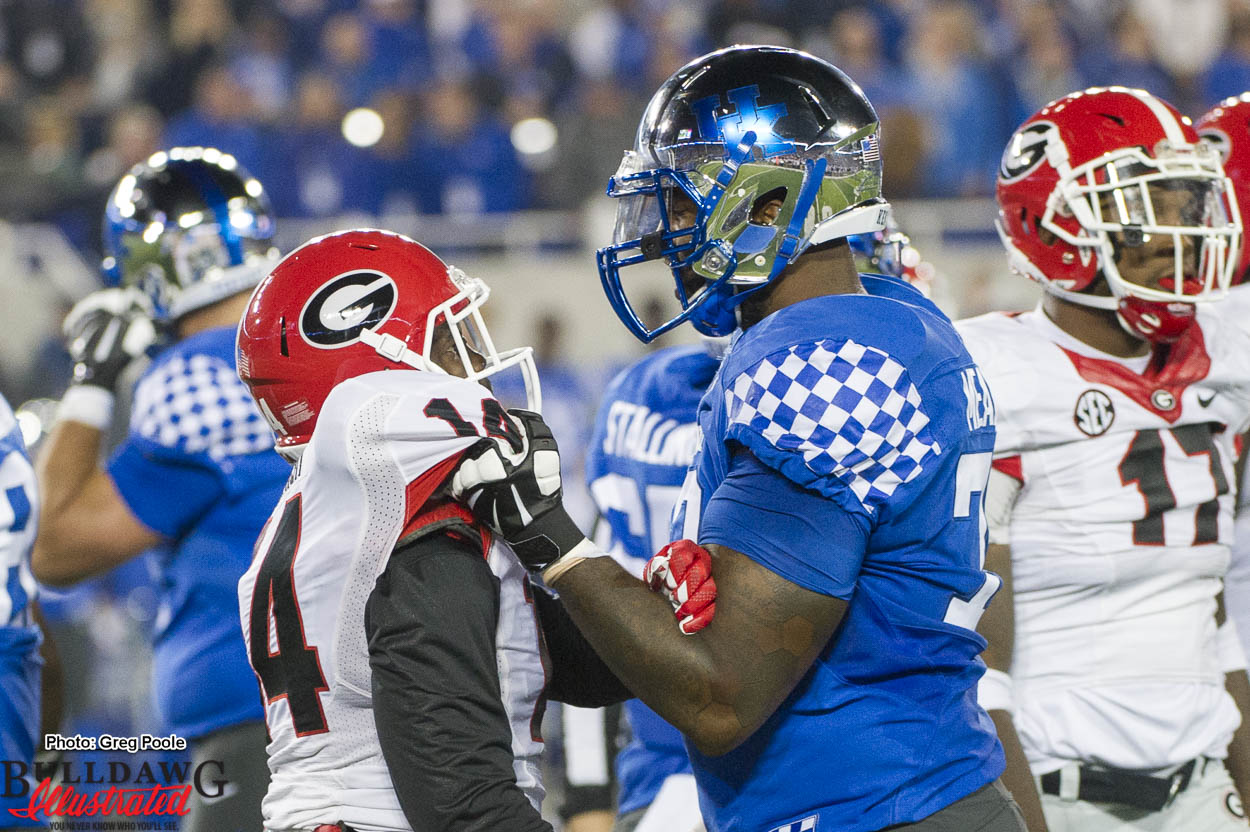 Kentucky has come out of nowhere this season, and nobody thought they would be playing to win the east come November. 
Mark Stoops struggled at times in his six years at Kentucky, but the school gave him time to build his vision of the program, and he has taken full advantage of that.
Its rare for coaches in this day and age to get that much time, but Stoops is a prime example that sometimes you need to be patient, and success will come.
Time to recruit and instill a culture into the program is what Stoops has accomplished.
"I think what Mark's done is make great headway into Ohio into the north," head coach Kirby Smart said. "When you think about the players on that roster from that state, it's amazing. The guys he's gotten from that area where he has really good ties. I'm assuming it's one of the closest places in the SEC; I don't know that for sure. It's probably one of the closest in the SEC and gets them to come in there and play….I think the commitment to the university, selling out for the program and the team is important. The best teams I've been around caring about the team. And that's what he's got going right now."
Still after a 7-1 season, 10th nationally in total defense, and undefeated in SEC East play, the Wildcats don't get much respect from Bulldog fans.
This lack of respect has to a lot to do with the fact that they have never won an SEC East title. Kentucky did win its first SEC title back in 1950 while coach Paul "Bear" Bryant was the head coach.
The Wildcats also share one other SEC Championship with Georgia in 1976. That decision came after Mississippi State had to forfeit its win over the Wildcats that year which gave Kentucky a 5-1 record. With both Georgia and Kentucky having 5-1 records, they shared the 1976 championship.
However, this years team is one win away from making that a reality and will be playing in its biggest game arguably ever.
Georgia fans have gotten used to beating Kentucky every season and most of the time the games aren't even close. The Bulldogs currently hold an eight-win streak over the Wildcats and lead the series 57-12-2.
However, despite most games ending with a double-digit Bulldog win, that will be unlikely this year.
Georgia is the better team and should win this game, but don't underestimate a team that plays solid defense and is behind a rabid crowd.
The Bulldogs need to be ready for a fight as this is not your typical Kentucky.