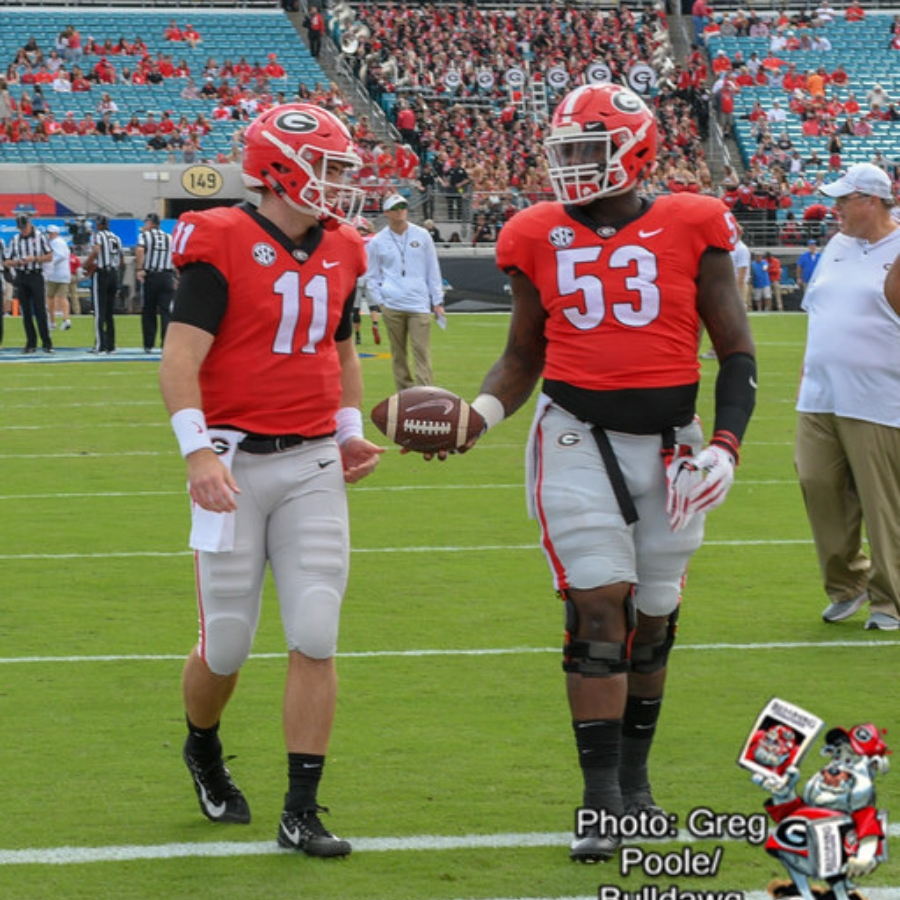 "Ohhh, look at the sugar falling out of the sky," Larry Munson said in one of his most famous radio calls. New Orleans, Louisiana is a city full of treasured moments of victory for the Georgia Bulldogs, including the 1980 national championship game. This year, the trip to the bayou is not what the Bulldogs wanted.
The team much rather be traveling to the Cotton Bowl in Texas or the Orange Bowl in Florida. Georgia finished fifth in the College Football Playoff rankings this season after a devastating loss to Alabama in the last minute of the SEC Championship.
Starting quarterback Jake Fromm was asked in an interview on Monday how the team keeps motivated for what could be considered a consolation game.
"If you go around the team and ask everybody, 'Hey is this where we wanted to be?' The answer is, 'No, it's not, but we're excited to be here.'" said Fromm. "It's the Sugar Bowl. It's a really big bowl so we're excited, we're working, we're trying to get better and we're going to come out and win this last football game. … I think a lot of the seniors, even some juniors, guys who want to play at the next level, have motivation right there. Young guys want to prove themselves."
The younger players have been able to get more reps than usual in recent bowl preparation practice. Kirby said that the seniors are participating in 60 to 70 percent of practice and leaving the rest to the underclassmen.
"It's a great opportunity to grow. There's a lot of guys stepping up and getting more reps," said Fromm. "Seniors have actually left practice about halfway through so young guys can get more reps and develop. Guys are moving around, playing different positions, and getting the most reps possible. They're trying to grow and become the best football player they can."
Though only a sophomore, Fromm is expected to lead and motivate his team. When asked about how he plans to do this he said it is mostly up to his teammates to motivate themselves.
"I think a lot of guys on the team still have a lot to prove. A lot of seniors want to improve their draft stock and a lot of the young guys want to compete for starting jobs next year, so there's plenty of room and plenty of motivation for guys out there," he said. "There's a little more I can do, but a lot of it is, 'Hey, let's come in, let's finish this thing out for these seniors, and go out and play a football game.' We're playing a great opponent and guys want to compete and play at their highest level."