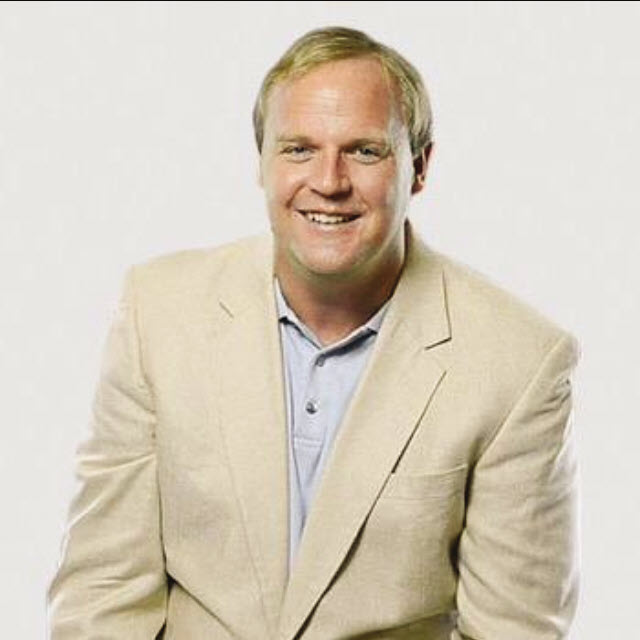 For me, the four greatest Georgia-Florida games came in 1980, 1981, 1982 and 1983. It was the Golden Era of Georgia football, and so much of the incredible success from those four seasons was authored in Jacksonville. I was eight, nine, 10 and 11 for those triumphs.
Wheelhouse.
In 1980, when Lindsay Scott caught Buck Belue's pass, turned and raced 93 yards for the most famous touchdown in Georgia history and one of the most significant plays in collegiate football annals, an emotional journey was made from the Marianas Trench to Mount Everest.
Utter despair just a few seconds later was transformed into sheer euphoria.
Lindsay Scott!
Lindsay Scott!
Lindsay Scott!
Larry Munson's unparalleled magic further etches the play and the victory into the most sacred of treasure chests for the Georgia faithful. Munson the poet. Scott the muse.
Mike Fisher's interception sealed the victory. Because of a celebration penalty, Rex Robinson had to kick off from 15 yards further back, and the Gators returned the kick to their own 36. Fisher's pick and a long return came on first down.
Belue then needed only to kneel down, and the Bulldogs had done it.
Herschel Walker shined brightest in Jacksonville. Mike Cavan told me once that Herschel always got extra fired up to play the Gators, wearing his famous red sport coat for the trip south.
On the Bulldogs first series, he raced 72 yards for a touchdown. Herschel accrued 238 yards on 37 carries on November 8, 1980. The following year, he had an astounding 47 carries for 192 yards and four touchdowns. Two through the air, two on the ground, including an epic leap to paydirt for the go ahead score to cap a 95 yard drive. Herschel over the top. 26-21, Part Two. Then in 1982, he rumbled for 219 yards on 35 carries, and scored three touchdowns, as the Bulldogs blew away Florida 44-0. Herschel moved to the front of the Heisman race, and the Dogs, for the second time in three years, ascended to the No. 1 ranking in the nation after defeating the Gators.
My parents were at the Georgia-Florida game in 1980. I really wanted to go, but was told this was a grown ups trip. Not too many years later, while watching a Bulldogs fan drink his whisky, which had burst free from its plastic baggie snuck in from inside his boot, and Coca-Cola mixer from that very boot, because Georgia was winning while the whisky was inside the boot, so he didn't want to do anything to jinx the Dawgs, the term "grown ups trip" was fully defined.
I stayed that weekend at my grandparents house on Windsor Forrest Road in Savannah. One of my most vivid memories was taking my magic markers, and drawing on large white construction paper, the Gator Bowl playing field green, and writing Georgia in red and Florida in blue in the end zones. There were players "drawn" as well. Full disclosure, I'm the world's worst artist. I made an "F" in stick figure drawing.
Georgia led after all four quarters – most importantly leading after the fourth! It's very rare that a team leads after each of the first three periods and still needs a miraculous play with the clock winding down – this one coming with 1:03 showing on the Gator Bowl clock when Lindsay struck paydirt – to win the game.
I was in tears.
My love affair with the Georgia Bulldogs was very new. One of my first ever memories was as a six year old watching Georgia defeat Tech 29-28 between the hedges of Sanford Stadium from my great aunts' and uncle's house in the tiny farming town of Hastings, Florida.
As the 1980 season moved on – I can still vividly remember my dad and his friends recounting the Mighty Munson's description of Herschel running over Bill Bates – the love and the hope only grew.
So there we were, third and 11 on our seven. As Munson said, "I gave up, you did too. We were out of it and gone. Miracle."
The tears turned to joy.
There's a big part of me that wishes this harmonic convergence could have happened a couple of years later, when I could understand just how sacred and precious that national championship was. It honestly would have meant more to me in 1982, when I didn't miss a play with, the three regular season games that were on television, and the three games which I attended: BYU, Memphis State and the Sugar Bowl (I just growled and dropped my head).
The cold dose of just how hard it is to win the whole thing hit me at age nine in 1981. We were national champions, and had drilled Tennessee 44-0 and beaten Cal 27-13. It was off to Clemson. I had several family members on my mother's side who were die hard Tigers fans. My first ever Georgia game in person, clad in my red Georgia hat and mesh back hat, asking my mom "what are you going to do about that Orange Hair." In the sunlight that day, her hair color looked a little too close to Clemson's colors for my liking. I know, psychotic.
It was my first Georgia game. We turned it over nine times and lost 13-3 to the eventual national champions.
Pitt sent me into despair. Penn State was way worse. It was for everything and I was there. Auburn in '83, a trio of heartbreakers in '85, Clemson '86, LSU and Clemson '87, Kentucky '88. Gutted. The games against the enemy of '85, '98, '99, '08, '14 and '16. And right there with Penn State in the Penthouse suite of Heartbreak Hotel, Alabama for the whole thing 1/8/18, and the 2012 and 2018 games. If we had won those three and beaten Penn State, that's two more national championships, probably three and maybe four.
So we go back to 1980, the only Georgia team in my lifetime to win them all. I still get nervous watching it on replay. I enjoy the 44-0 victory of 1982 much more.
But November 8, 1980 was the day. It catapulted Georgia to the national championship, clinched against Notre Dame on January 1, 1981. I wish I could have fully appreciated what happened. I sure do now. And want another one so much.