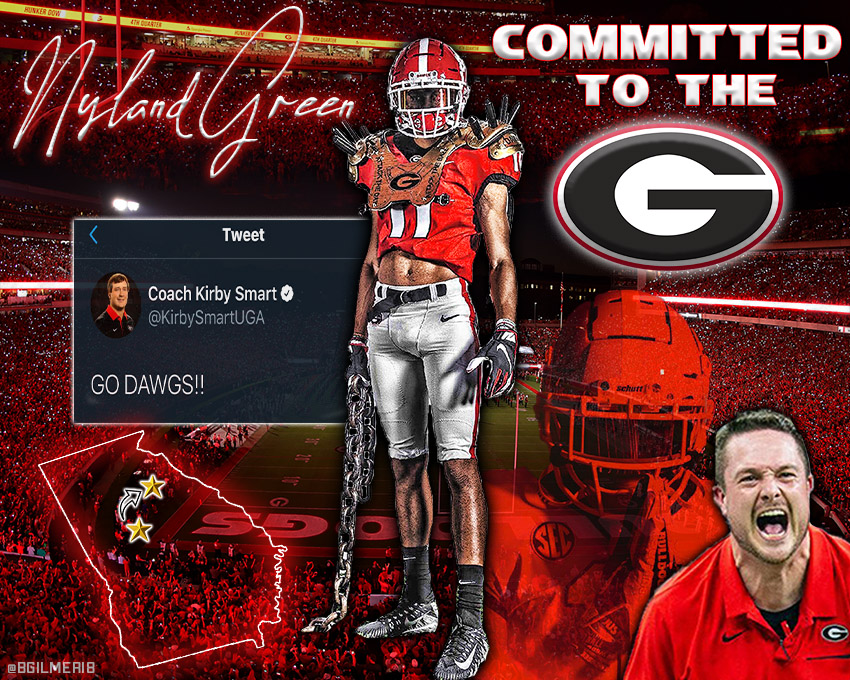 Nyland Green has committed to the University of Georgia to bring UGA's 2021 committed prospect total to 20.
Green is a 4-Star cornerback from Newton High School in Covington, Georgia, but I wouldn't be surprised if he ended up as a 5-Star before all is said and done. Green is a freakish athlete and is every bit as dangerous of a receiver for the Rams of Newton as he is stifling at cornerback. Green routinely is posting videos of himself making Odell Beckham like one handed snags and recently his Head Coach at Newton told me that if Nyland was just a receiver, he'd be an All-American at that position just like he is at corner.
The pickup of Green is huge for UGA on many fronts. One, they are getting one of the most athletic, most ready to play defensive backs in the 2021, which is important due to the exodus of talent the Dawgs will experience at corner after this season. Two, Georgia continues to dominate with in-state recruits in the class of 2021, a trend the Dawgs will want to continue because the level of talent in the 2022 and 2023 classes is unbelievable! Three, Green is teammates with a lot of talented prospects at Newton including Justin Benton and Olan Robinson. Newton is definitely a honey hole that Kirby Smart and company would like to keep as a pipeline to Athens.
DB Nyland Green (JR) ****updated